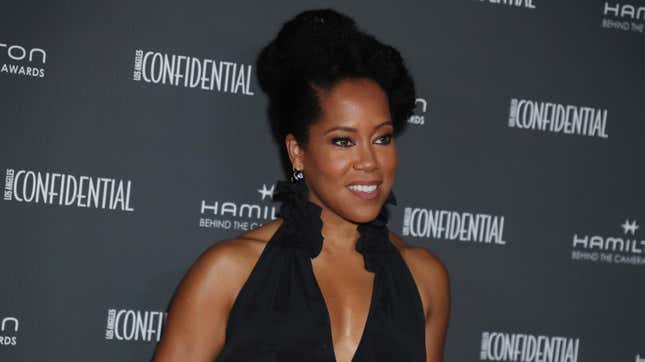 Actress Regina King has broken her silence and made her return back to social media to pay tribute to her son Ian in honor of his birthday.
American Ninja Warrior: Season 15 Is Our TV Pick of The Week
As previously reported by The Root, on January 21, 2022 the world was shocked and saddened to find out that King's only son, Ian, passed away at the age of 26 by an apparent suicide. In a video posted to Instagram early Friday morning, which showed footage of a glowing orange lantern flying in the sky, the One Night in Miami director captioned:
"January 19th is Ian's Worthday. As we still process his physical absence, we celebrate his presence. We are all in different places on the planet…so is Ian. His spirit is the thread that connects us. Of course orange is your favorite color…Its the fire and the calm. I see you in everything I breath. My absolute favorite thing about myself is being ….Regina the mother of Ian the GodKing. Continue to shine bright,my guiding light. 🧡🧡🧡"
Words of love and support flooded King's comments on the post. Academy Award-nominated director Ava DuVernay shared a quote by Roisin Kelly that read: "I'll choose for myself next time who I'll reach out and take as mine, in the way I might stand at a fruit stall having decided to ignore the apples, the mangoes and the kiwis. But hold my hands above a pile of oranges as if to warm my skin before a fire."

Recent Critics Choice Award-winnwe Niecy Nash-Betts also wrote words of comfort penning, "My friend. I think of you often. I always pray for your strength & peace in the midst of loss and grief. I love you."
The Root continues to send our support, thoughts, and prayers to Regina and all those who knew and loved Ian.