Chicago Mayor Rahm Emanuel announced in a press conference Tuesday morning that he will not seek re-election for a third term.
Emanuel, who previously served as Barack Obama's Chief of Staff during his tenure at the White House, has had a spotty record as the mayor of the Windy City.
As the Chicago Tribune reports, Emanuel's been unpopular with the city's black voters for myriad reasons, including his oversight of the Chicago's police. The death of Laquan McDonald at the hands of the city's cops ignited weeks of protests, a federal civil rights investigation and allegations of a City Hall cover-up, writes the Tribune.
G/O Media may get a commission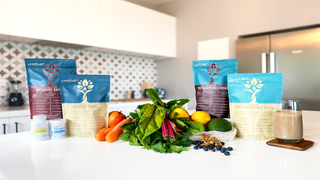 Earlier this summer, Chance the Rapper called out the mayor on the song, "I Might Need Security."
"And Rahm you done, I'm expecting a resignation and open investigation on all these paid vacations for murderers," said Chance, referring to the police.
On top of that, many still remember Emanuel's decision to close down 50 schools in Chicago's West and South sides in 2013, a decision he chalked up to under-enrollment. He has also been accused of not doing enough to boost job and economic opportunities in those neighborhoods, which his critics say have contributed to spiking gun violence.
The announcement also comes as a shock. According to the Tribune, Emanuel had already raised $10 million toward a third term.
Obama, who remains a friend of Emanuel's, released a statement congratulating the mayor for being a "tireless and brilliant public servant."
Obama wrote:
His work to improve our schools is paying dividends by helping our teachers and students achieve faster academic improvement than students in 96 percent of America's school districts. The announcement to establish universal pre-K in Chicago, on top of universal kindergarten, will give all our kids the best possible start. And his implementation of debt-free community college will help prepare all our young people for the new economy. With record job growth and record employment over his terms in office, Chicago is better and stronger for his leadership, and I was a better President for his wise counsel at a particularly perilous time for our country.
The Tribune writes that 12 challengers have announced their mayoral bids, including former federal prosecutor Lori Lightfood, former Chicago Public Schools CEO Paul Vallas, former Chicago police Superintendent Garry McCartyh, activist Ja'Mal Green and prominent business man Willie Wilson.