In a taped confession, the white man who stands accused of brutally murdering a black man in Times Square with a sword showed no remorse, and explained the killing was just "practice" for a larger spree: killing black men with white women.

James Harris Jackson's confession was played at a pre-trial hearing last Thursday, reports the New York Daily News. The 30-year-old Baltimore man charged with stabbing 66-year-old Timothy Caughman last March told police during a recorded interview that he had stalked 15 groups of people looking for a victim, "specifically black men with white women, obviously."
"I mean, that's the crux of the main problem, for me," Jackson said, adding that it was "insurmountable" for him.
The New York Times reports that Jackson was "calm, almost nonchalant-sounding" when called to reenact the stabbing during the March 2017 interview. He specifically looked to carry out a series of killings in New York to "influence the national conversation"—in essence, he wanted to stage an act of racial terrorism in America's media epicenter.
"I was planning on doing basically as many [killings] as I could in Times Square," Jackson told detectives.

G/O Media may get a commission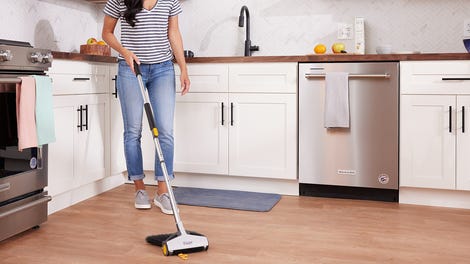 BOGO 50% Off
Flippr - BOGO 50% Off
After looking for a victim with "no witnesses, 100 feet on each side," he came upon Caughman, who was sorting the trash for recyclables. Jackson pulled out an 18-inch short sword, stabbing Caughman repeatedly in the back and chest before damaging his weapon on the pavement.

Jackson also said he felt "kind of bad" that he killed an older man—he had hoped to kill somebody younger. And when detectives asked directly if Jackson felt any remorse about Caughman's death, Jackson said responded, "No," according to the Times.
"He's a homeless black guy," Jackson explained.
Jackson faces murder, terrorism, hate-crime and weapons charges, with a maximum sentence of life in prison without parole.