Post-Trayvon, Media Outlets Look Harder at Police
"Chicago's Jefferson Park police district is drawn around a leafy residential area on the Northwest Side, home to about one-fifth of the city's police officers and their families [access link via search engine]," Angela Caputo reported Friday for the Chicago Tribune.
"The district, which is predominantly white, also has one of the highest rates of drunken driving accidents and fatalities, but police haven't set up a sobriety checkpoint there in more than five years.
"Seven miles due south, Chicago police have announced 10 roadside checks over the same period in the Austin district, a hardscrabble stretch along the city's West Side that is predominantly black and where there were four times fewer alcohol-related crashes than in Jefferson Park.
"A Tribune investigation found that in Chicago, 84 percent of the roadside checks were scheduled in areas populated mostly by minorities while roadways in areas with more DUI-related crashes that are predominantly white are checked less often, or not at all.
"Federal guidelines suggest, however, that when choosing where to set up checkpoints, agencies should use objective criteria, such as a high incidence of alcohol-related crashes. . . ."
G/O Media may get a commission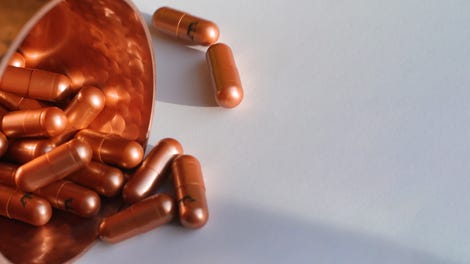 health
The Lyma Supplement
An accompanying story was headlined, "Sobriety checkpoints yield thousands of minor citations but few DUI arrests [access link via search engine]."
The stories are part of a renewed eagerness to investigate factors that have surrounded the killings of black men by authorities since neighborhood watchman George Zimmerman shot and killed unarmed Florida teen Trayvon Martin in February 2012.
In September, Mark Puente of the Baltimore Sun wrote a "Sun Investigates" report headlined, "Undue Force," with the further headline, "The city has paid about $5.7 million since 2011 over lawsuits claiming that police officers brazenly beat up alleged suspects. One hidden cost: The perception that officers are violent can poison the relationship between residents and police."
In April, Kimberly Kindy and Kimbriell Kelly reported "Thousands dead, few prosecuted" for the Washington Post. "Among the thousands of fatal shootings at the hands of police since 2005, only 54 officers have been charged, a Post analysis found," a headline read. "Most were cleared or acquitted in the cases that have been resolved."
In March, the Post announced a new beat for Wesley Lowery, who had covered the aftermath of the shooting of the unarmed Michael Brown in Ferguson, Mo. "Wes Lowery is pioneering a new beat focused on a national issue of critical importance: the interactions between law enforcement officials and their communities." On Thursday, Lowery reported that "In Fresno, a community-policing ethos builds ties between officers and residents," as the headline read.
Doug Donovan and Mark Puente of the Baltimore Sun wrote last month, "Freddie Gray not the first to come out of Baltimore police van with serious injuries," in the words of the headline.
Alexandra Zayas and Kameel Stanley wrote last month for the Tampa Bay Times in Florida: "A Tampa Bay Times investigation has found that Tampa police are targeting poor, black neighborhoods with obscure subsections of a Florida statute that outlaws things most people have tried on a bike, like riding with no light or carrying a friend on the handlebars. . . ."
Fusion's Connie Fossi-Garcia and Dan Lieberman reported in December, "A three-month Fusion investigation that reviewed hundreds of pages of records from five police departments with body camera programs reveals that the way body cameras are used usually serve police more than citizens charging misconduct. And in the data from two cities provided to Fusion, there was little evidence police body cameras reduced police involved shootings or use of force incidents. . . ."
Several reports uncovered a lack of reliable statistics on police shootings.
Christine Byers and Walker Moskop of the St. Louis Post-Dispatch wrote in November, "Federal, state and local agencies license police officers to kill, if necessary, but nobody counts all the bodies or tracks what, if any, consequences might follow."
A December report by Rob Barry and Coulter Jones of the Wall Street Journal "found that the FBI's national tally of police killings didn't include hundreds of such incidents from the six-year period they examined," Shawn Shinneman reported in January for Investigative Reporters & Editors. "Barry and Jones received information from 105 of the largest police agencies in the country and found that more than 550 police killings recorded at the agencies from 2007 to 2012 didn't make it to the FBI's tally. . . ."
In December, Nikole Hannah-Jones of ProPublica examined the school from which Michael Brown graduated. In the words of a headline, "Michael Brown beat the odds by graduating from high school before his death — odds that remain stacked against black students in St. Louis and the rest of the country."
Investigative Reporters & Editors is preparing more journalists to report such stories. Mark Horvit, executive director, told Journal-isms by telephone Friday that IRE's June convention will feature three or four panels relating to police conduct, bearing titles such as "The Divide: Race, Economics and Law Enforcement," "Covering Police Shootings in Ethnic Communities" and "Covering Policing from Shooting to Community Relations."
The Justice Department is on a parallel track. In March, it "called on Ferguson, Mo., to overhaul its criminal justice system, declaring that the city had engaged in so many constitutional violations that they could be corrected only by abandoning its entire approach to policing, retraining its employees and establishing new oversight," Matt Apuzzo and John Eligon reported then for the New York Times.
"In one example after another, the report described a city that used its police and courts as moneymaking ventures, a place where officers stopped and handcuffed people without probable cause, hurled racial slurs, used stun guns without provocation, and treated anyone as suspicious merely for questioning police tactics. . . ."
On Friday, new Attorney General Loretta E. Lynch announced that the Justice Department had started an investigation into the Baltimore Police Department to determine whether it engages in systematic discrimination, civil rights violations and excessive use of force, as Richard A. Oppel Jr. and Richard Pérez-Peña reported in the New York Times.
Friday's stories in the Chicago Tribune suggest that local news media have much to investigate in their own communities.
"U.S. Rep. Danny Davis, a Democrat whose 7th District covers a large swath of the West Side, said he's gotten an earful from constituents complaining about stop and frisk, but he's never associated the practice with DUI," Caputo wrote.
" 'While we need to be trying to detect the use of alcohol while driving, the results show something else … patterns and practices of setups, stings, overreaction and discrimination,' Davis said.
"A pattern of setting up roadside checks along racial lines, experts say, raises concerns that police could be using the special patrols as a pretext to stop people in certain neighborhoods, which is a potential violation of the equal protection clause of the Constitution's 14th Amendment and unreasonable search and seizure prohibitions under the Fourth Amendment."
Quoting Richard Kling, a law professor at Chicago-Kent College of Law, Caputo added, " 'The problem is you have a blanket net hoping that you'll catch someone,' Kling said. 'But you're also ensnaring a lot of innocent people.' . . ."
Hans Anderson, WAMU-FM, Washington: Baltimore Residents Say Wall-To-Wall Media Coverage Missed The Real Story

Wayne Bennett, the Field Negro: "Black spring"?

Michael H. Cottman, BlackAmericaWeb.com: Baltimore Mayor Does The Right Thing Asking For DOJ To Probe Police

Jarvis DeBerry, NOLA.com | the Times-Picayune: In Ferguson and Baltimore, some see riots; others see rebellions

Tammerlin Drummond, Oakland Tribune: How valuable a policing tool is ShotSpotter?

EURweb.com: In the Wake of Baltimore, Harry Belafonte Calls Mentors and Leaders Together Via Telephone Townhall

Tyler Falk, Current.org: CPB backs collaboration in Baltimore on coverage of Freddie Gray aftermath

Anthony Ferguson Jr., Baltimore Sun: The language of the unheard came through in Freddie Gray riots

Ernestine Chasing Hawk, Native Sun News: Retired police officer speaks out on racism

Kevin Johnson, Meghan Hoyer and Brad Heath, USA Today: Local police involved in 400 killings per year (Aug 15, 2014)

Kasia Kovacs, CAR Conference Blog: Watchdogging law-breaking law enforcement(March 16)

Don Lemon, BlackAmericaWeb.com: Is The Case Against The Baltimore Officers Crumbling Already?

David A. Love, theGrio: How technology and social media spawned a new civil rights movement

Phillip Morris, Plain Dealer, Cleveland: A mom's advice and love live forever

Askia Muhammad, Washington Informer: Is Baltimore Black America's 'Defining Moment?'

Jonathan Peters, Columbia Journalism Review: In Baltimore, a tale of two transparencies

Real Clear Politics: Baltimore Sun's Zurawik: Why Didn't CNN Interrupt Coverage Of WHCD When Baltimore Riots Started? (video)

Rochelle Riley, Detroit Free Press: A final thought from Baltimore …

Joel Simon, Columbia Journalism Review: Police videos: Are the shooters witnesses or journalists?

Michael D. Smigiel Sr., Baltimore Sun: Blame O'Malley for the Baltimore riots?

David Zurawik, Baltimore Sun: Kareem Abdul-Jabbar on the deeper meaning of Freddie Gray

David Zurawik, Baltimore Sun: Winners and losers of Freddie Gray TV coverage

Americans Have Own Visual Taboos, Cartoonist Says
Kevin Kallaugher, who draws editorial cartoons for the Baltimore Sun and the Economist magazine under the pen name KAL, had a reminder for those who frame publishing of images of the Prophet Muhammad as a free-speech issue: "Here in the U.S., we have a lot of taboos as well," he told a Washington audience on Thursday.
They were gathered to see Kallaugher accept the Herblock Prize, a $15,000 tax-free award for excellence in memory of Herb Block, the legendary cartoonist who drew for the Washington Post from 1946 until his death in 2001.
Asked afterward to identify those U.S. taboos, Kallaugher told Journal-isms that "it starts with offensive racial stereotyping," and mentioned drawing African Americans as monkeys or Israelis as people with hooked noses. He also cautioned about guns and abortion as cartoon topics. "Though not taboo subjects, they are venues of great sensitivity laden with high emotions," he said later by email. "As a result, one must be braced for strong reactions from irate readers when venturing into those realms." 
Kallaugher went on to mention matters of taste. What might be acceptable in Europe, such as depicting bathroom functions, would be considered tasteless in the United States, he said.
The point is, Kallaugher told the audience, do you want an effective cartoon? "When you use inflammatory metaphors, your message is lost," he said.
The issue of depictions of Muhammad has arisen again after a contest to see who could draw the most provocative cartoon of the prophet ended outside Dallas Sunday with the death of two assailants. On Tuesday, the PEN American Center held a literary gala honoring two members of Charlie Hebdo, the French satirical magazine that published cartoons of Muhammad. Their publication led to a January massacre at Hebdo's Paris offices that left 12 dead, including five cartoonists. 
Some 200 PEN members signed a letter of protest saying the award crossed a line between "staunchly supporting expression that violates the acceptable, and enthusiastically rewarding such expression," the New York Times reported.
American-Arab Anti-Discrimination Committee Michigan Regional Office, Facebook: ADC-Michigan applauds News Station's stand to rectify anti-Arab statements

Kevin Eck, TVSpy: Detroit Anchor Upsets Muslims with ISIS Comment

Andrew Kirell, Mediaite: Geraldo Trashes Pamela Geller: 'Every Time I See Her on TV, I Want to Take a Shower'

Tony Norman, Pittsburgh Post-Gazette: Free speech debate blurs usual divide

Erik Wemple, Washington Post: Juan Williams likens Pamela Geller to a 'pyromaniac' on Fox News's 'Hannity'
U.S. Labeled Reporter a Suspected Terrorist
"The U.S. government labeled a prominent journalist as a member of Al Qaeda and placed him on a watch list of suspected terrorists, according to a top-secret document that details U.S. intelligence efforts to track Al Qaeda couriers by analyzing metadata," Cora Currier, Glenn Greenwald and Andrew Fishman reported Friday for the Intercept.
"The briefing singles out Ahmad Muaffaq Zaidan, Al Jazeera's longtime Islamabad bureau chief, as a member of the terrorist group. A Syrian national, Zaidan has focused his reporting throughout his career on the Taliban and Al Qaeda, and has conducted several high-profile interviews with senior Al Qaeda leaders, including Osama bin Laden.
"A slide dated June 2012 from a National Security Agency PowerPoint presentation bears his photo, name, and a terror watch list identification number, and labels him a 'member of Al-Qa'ida' as well as the Muslim Brotherhood. It also notes that he 'works for Al Jazeera.'
"The presentation was among the documents provided by NSA whistleblower Edward Snowden.
"In a brief phone interview with The Intercept, Zaidan 'absolutely' denied that he is a member of Al Qaeda or the Muslim Brotherhood. In a statement provided through Al Jazeera, Zaidan noted that his career has spanned many years of dangerous work in Afghanistan and Pakistan, and required interviewing key people in the region — a normal part of any journalist's job. . . ."
Editorial, Dallas Morning News: Al Jazeera America's struggles reveal need for dramatic reset
Google Says It's Spending $150 Million on Diversity This Year
"Whether it's building self-driving cars, a fleet of balloons to blanket the world with the Internet or tiny particles to detect cancer, Google is known for thinking big — really big," Jessica Guynn reported Wednesday for USA Today.
"Now the Internet giant is digging into its mountains of cash and tapping some of the world's smartest minds to take on another serious and elusive challenge: cracking the code on the lack of diversity in the technology industry.
"Google is raising the stakes in its bid to attract more women and minorities, Nancy Lee, Google's vice president of people operations, told USA TODAY in an exclusive interview.
"Last year Google spent $115 million on diversity initiatives. In 2015, it's planning to spend $150 million on a far-reaching campaign that stretches from inside the walls of Google into the industry at large, Lee says. . . ."
Michael Liedtke, Associated Press: Study: Top tech firms bypassing Asian workers for exec jobs
Darrin Bell Wins RFK Award for Cartoons on Police
Darrin Bell has just won the 2015 RFK Award for Cartooning, the RFK Center for Justice and Human Rights is announcing this afternoon," Michael Cavna reported Thursday for the Washington Post.
"Bell, whose editorial cartoons are syndicated by Washington Post Writers Group, won the award for a portfolio that largely focused on deaths at the hands of police in New York and Ferguson, Mo. . . ."
Cavna also wrote, " 'Darrin Bell's work in 2014 projected a unique point of view — as a black man, he's 'been there' — on the deaths of Eric Garner and Michael Brown," Amy Lago, Bell's editor at WPWG, tells Comic Riffs. "And he applies that empathy to all who are disenfranchised and powerless.
Cavna added, "In other RFK Journalism categories, Post photographer Michel du Cille is being posthumously recognized for International Photography, for his portfolio 'Ebola: A Desperate Struggle.' Du Cille died last December in Liberia, while reporting on the virus's toll.
"NPR News, ProPublica, PBS Frontline, the Los Angeles Times and the Miami Herald are among the other 2015 journalism winners."
A spokeswoman for the RFK Center told Journal-isms Friday that the news release was sent out prematurely, was taken down and would be updated.
Mark S. Luckie Leaves Twitter, NABJ Candidacy
Mark S. Luckie, a digital journalist who joined Twitter from the Washington Post three years ago, is leaving the social media company — and nipping in the bud his campaign to became vice president-digital of the National Association of Black Journalists.
Luckie told Journal-isms by telephone on Friday that he is self-publishing a novel about historically black colleges and universities and wants to devote time to publishing and promoting it.
"I've been working on it for three years in my spare time," Luckie said. A graduate of Bethune-Cookman College, Luckie, 32, said his novel "talks about things people talk about behind closed doors."
Luckie and Benét J. Wilson were certified as candidates for the vice president-digital position on Monday. However, once he leaves Twitter, Luckie said, he would no longer be working as a journalist. "I'm anticipating a possible move away from the industry (which is still TBD) so I'm recusing myself," he said later by email.
Luckie inaugurated the Twitter position of creative content manager for journalism, joining that organization from the Post, where he was national innovations editor. After joining the Post, he sold his blog 10000Words.net to WebMediaBrands Inc., owner of the Mediabistro blog network, for an undisclosed amount. He previously self-published "The Digital Journalist's Handbook."
"Fresh Off the Boat" Renewed for Second Season
"Well, hey! TV fans, it's official. ABC has renewed Fresh Off The Boat for a second season," Phil Yu wrote Friday for his Angry Asian Man blog.
"The network has unveiled its slate of dramas and comedies for next season, renewing the vast majority of its existing series, including eight freshman shows. Including Fresh Off The Boat. Yes, the much-hyped comedy, based on the bestselling memoir by Eddie Huang, will be back for another go-round.
"When the show concluded its inaugural thirteen-episode season last month, fans wondered if we'd get to see the further TV adventures of the Huang clan. But the show was buoyed by respectable ratings and solid critical acclaim, and it was a key component in ABC's much-publicized commitment to diversity, amidst a larger narrative around one of the most diverse seasons in the history of television. It was a no-brainer. . . ."
Yu also wrote, "I'd argue that Fresh Off The Boat gave us a wonderful, unprecedented season of TV. We got jokes, we got discussions, we got characters and stories that reminded us of our own experiences. In the trappings of a traditional network sitcom, it gave us something to cheer for. . . ."
Emil Guillermo blog, Asian American Legal Defense and Education Fund: Do Asian American lives matter?

Suevon Lee, iamkoream.com: ''Fresh Off the Boat' Brings Down the House at Watch Parties (Feb. 5)
Chicago Radio Veteran Ty Wansley Dies at 63
"Longtime Chicago news anchor, talk show host, and commentator Ty Wansley passed away Wednesday evening at the age of 63 from congestive heart failure, as announced by his radio station, WVAZ-FM," RadioInk reported on Thursday.
"Wansley had most recently served as the information director for iHeartMedia's Chicago Urban Network. In his over 35 years in Chicago, he had been heard on stations WBMX, WJPC, WVON, WLS, WJJD, WGRB, WGCI, and WVAZ. Prior to his years in Chicago, Wansley was heard on KWK, KATZ, KKSS, and KMJM in his native St. Louis.
"In a statement given to Radio Ink this morning, iHeartMedia Chicago Market President Matt Scarano said: 'Chicago lost a legend in Ty Wansley, News and Information Director, WGCI-FM, V103 and Inspiration 1390. Over his vast career, Ty interviewed community leaders, mayors, congressmen, governors, and presidents with ease. He most enjoyed his interaction with listeners and the community. We will all miss his passion, wit, and friendship.'
"Chicago Mayor Rahm Emanuel also issued an official statement . . . "
Robert Feder added on his blog about broadcast news, "Beyond his success in urban radio, Wansley caught lightning in a bottle in 1993 when he teamed with former Chicago Alderman Ed Vrdolyak at news/talk WLS AM 890. 'This will be the greatest boon for race relations this city has ever seen,' Wansley said of the unlikely partnership, which scored high ratings and headlines on WLS and later on the former WJJD. . . ."
Maudlyne Ihejirika, Chicago Sun-Times: Ty Wansley, popular radio news anchor and talk-show host, dies at 63
Rodney A. Brooks, who took early retirement this week as personal finance editor and columnist for USA Today, "will be writing a regular retirement and personal finance column for The Washington Post," the Post announced on Friday. Brooks is also one of 18 chosen for a June 7-10 "Reporting Retirement: Finding New Angles" fellowship from the National Press Foundation. Meanwhile, USA Today announced that Bill Sternberg, deputy editorial page editor at USA Today, will succeed Brian Gallagher as editorial page editor beginning June 1. Like Brooks, Gallagher took early retirement.

"WBAL-TV anchorman Rod Daniels is retiring after more than 30 years on Baltimore airwaves, the station announced Friday [access link via search engine]," David Zurawik reported in the Baltimore Sun. "His last broadcast will be the 6 p.m. news on May 22." Zurawik linked to "a piece from the Sun archives on Daniels and his passion for bicycle riding."

"Bill Simmons isn't the only one leaving Grantland and ESPN," Peter Kafka wrote Friday for Re/code. "David Cho, who has been publisher of the sports + pop culture site since Simmons started it in 2011, gave his notice to ESPN last week, according to a person familiar with the site. ESPN announced this morning that it was not renewing Simmons' contract, which was set to expire this fall. . . ."

In Houston, "Field anchor Sharron Melton says she is closing the door on ABC 13 and starting a new chapter," John-Henry Perera reported Wednesday for the Houston Chronicle. "Just before noon Wednesday, Melton announced to her Facebook followers that she was exiting after 8 years on the job. She worked on the morning anchor desk before an abrupt transfer to a morning reporter position in October 2014. . . .

David Ho was appointed executive mobile editor at the Wall Street Journal Thursday, "responsible for developing and managing our iPad and iPhone apps, as well as our Android products," managing editor Gerry Baker announced to staffers, Chris Roush reported for Talking Biz News. "David will continue to oversee a team of mobile apps editors, which will soon expand."

"I want to continue to do this until I can't do this anymore. This is what I was made to do and I don't see myself stopping any time soon," Beverly White, reporter at KNBC-TV in Southern California, says in a profile Thursday by Amen Oyiboke of the Los Angeles Sentinel. "My motto is life is short and enjoy every moment." Oyiboke wrote, "A veteran general assignment reporter, for 25 years White has worked with NBC, 22 of those years with local NBC4 (KNBC) Southern California. . . ."

NPR has hired Adrian Florido for its "Code Switch" race relations team, spokeswoman Isabel Lara told Journal-isms Friday. "He comes to NPR from member station KPCC in Southern California, where he is a reporter and a fill-in host on the daily program 'Take Two,' " she messaged. "Prior to joining KPCC, Adrian worked at KPBS in San Diego with the Fronteras Desk, a coalition of stations in the Southwest which cover news from that region. Adrian's stories included reports from the US-Mexico border, immigrant and tribal communities, demographics and culture. He has also been a reporter with Voice of San Diego. . . ."

"Number of U.S. families that lost their homes to foreclosure during the housing bust that began a decade ago: 9 million," Sue Sturgis reported Friday for the "Facing South" publication of the Institute for Southern Studies. "According to a new study that looked at almost all urban residential foreclosures from 2005 to 2009, factor by which the loss of homes in mostly black and Latino neighborhoods exceeded the loss in white areas: 3. . . ."

"After a month-long trial, it took a jury less than six hours to decide that Home Box Office did not defame Indian soccer ball manufacturer Mitre Sports International in a 2008 report that the company had regularly used child labor," Mike Farrell reported Friday for Multichannel News. "The report — Children of Industry — appeared on HBO's Real Sports with Bryant Gumbel in 2008. . . ."

Viewers challenged a statement in PBS' "The Draft" that aired April 27, Ombudsman Michael Getler reported on April 30. David Harris, former draft resister, said black servicemen died at twice the rate of white servicemen. Getler wrote, "There is no doubt that blacks, in the earlier years of the war and during the big troop build-ups in the mid-to-late 1960s, were being drafted, recruited, assigned to combat units and killed or wounded at rates much higher than their percentage of the population. But there was strong criticism of this situation and the numbers started dropping and by war's end, by most accounts, black combat deaths roughly equaled the percent of population."

"It's now China that sends more immigrants to the United States," Richard Gonzales reported Thursday for NPR's "Code Switch." "According to the Census Bureau's American Community Survey, 147,000 Chinese arrived in 2013 — the last year for which full data are available. India is second; the source for 129,000 immigrants to the US. Mexico was the country of origin for 125,000 immigrants. Korea, the Philippines and Japan are also leading countries of origin. The data include undocumented immigrants. . . ."

"In October 1992, five American nuns were killed during brutal fighting in Liberia's civil war. The FBI mounted an investigation, but no one was ever arrested, and the case was considered closed," T. Christian Miller reported Wednesday for ProPublica. "More than two decades later, ProPublica and PBS Frontline asked the FBI to provide a copy of its file on the slayings." Miller also wrote, "The killing of the five Catholic sisters, the FBI says, remains relevant to a "pending or prospective law enforcement proceeding." Releasing the information, the FBI says, 'could reasonably be expected to interfere' with that proceeding. It is the first time the FBI has publicly stated the case is anything other than over. . . ."

The Committee to Protect Journalists said Thursday it "calls for the immediate release of Yemeni journalist Waheed al-Sufi, who has been held for more than a month by unidentified kidnappers. Al-Sufi is the editor-in-chief of the Yemeni weekly newspaper Al-Arabiya and its website, Al-Arabiya Online, according to news reports and his family. . . ."