In the late '90s, I was working at an urban entertainment magazine. R. Kelly's career was scorching hot, as it had been since day one, even though by this point the Aaliyah debacle was still on everyone's mind. Did he really marry her when she was 15? Did R. Kelly have her parents' permission? The alleged marriage was supposedly annulled, and many of us in the industry just moved on. We all just collectively shrugged and decided to file that under "creepy R&B stars" and move on.

Except I continued to hear more rumors. In the entertainment industry, we all did. Some of them seemed far-fetched. Many seemed possible and plausible. Let's put it this way: If I'd heard any of the same things about a person in my neighborhood, I would have turned into a supersleuth, gathering evidence and informing law enforcement.
Why didn't I contact the authorities and tell them what I was hearing? Why didn't I do the reporting I did for a living and see what turned up? Why were we all afraid to speak publicly about the things we'd heard? I just knew I didn't want to lose my job. And the magazine I worked for had R. Kelly on the cover often. What was I supposed to do? I didn't know any facts—only conjecture. I kept it to myself.
A few years later, I was assigned a story for another magazine. It was an interview with a young woman who was working with R. Kelly on her music. Her name was Stephanie Edwards, and she was newly signed to Kelly's Rockland Records.
We got on the phone and she introduced herself as Stephanie. I could hear someone who sounded like R. Kelly in the background yell out, "Your name is Sparkle!" She corrected herself and then explained that R. Kelly was nearby to make sure she remembered to refer to herself as Sparkle. Throughout the brief interview, the person who sounded like R. Kelly interrupted her several times. She was pronouncing her name wrong! She was naming the wrong single! She didn't know why he changed her name?!
G/O Media may get a commission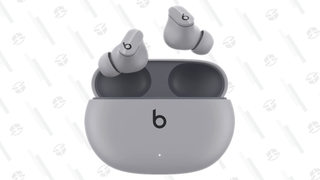 I was super uncomfortable. She seemed nervous and afraid. He seemed controlling—in an extremely frightening way.
Once again, what was I supposed to do with that information? Call the police in Chicago and say that someone who sounded like R. Kelly may have yelled at a woman on his record label?
Sparkle was off the label a few years later. A friend of mine interviewed her, and Sparkle made it clear that she had a story to tell about R. Kelly—one day. My writer friend didn't press for the details.
A year later, Stephanie "Sparkle" Edwards testified against Kelly. She identified the young girl in a tape that allegedly included R. Kelly as her 14-year-old niece. Many of us in the entertainment industry looked at one another with raised eyebrows. We expected an allegation. Could we have stopped it?
In a different way, the same thing applies to Bill Cosby. I heard rumors about his alleged inappropriate behavior when I was in my early 20s. But again, it was whispers. And again, what was I supposed to do? Research what I heard? Take my thoughts to the authorities? It would be decades before more than 50 women would stand up with almost identical stories—the same stories I'd heard whispered about for years.
I can't lie. I feel even more—not guilty, per se—but I feel something about the recent allegations about Usher passing on herpes to a former lover. This is all alleged. But I will say that I've heard these allegations for years. Now, that's not my business. (Right?) But I did warn people I knew who could have crossed paths with him, the way I would if I knew of any person who was thought to have the incurable disease.
I wasn't going to report on it. I wasn't even going to spread the rumor outside of my close friends. At one point, I got pretty definitive intel that Usher was attempting to deal with the situation with a woman he had allegedly infected. This is allegedly. My fellow reporter could have been completely wrong. Should I have pursued the rumors and then written an exposé on the singer? I could have. But I didn't.
Even the alleged claims of Kevin Hart's cheating on his pregnant wife, Eniko Parrish, aren't new to me. (He says the claims aren't true.)
A magazine I worked for asked me to put together a cover story with Hart and his then-fiancee. Before I could even start planning the look, my phone was blowing up from writers, stylists and photographers who wanted to share some dirt. Did I know he'd allegedly cheated on his ex-wife? And that he was allegedly assumed to be doing the same with his fiancee? Was this the kind of person we wanted to honor on the cover of the magazine celebrating black love?
Quite honestly? Yes. I felt like it wasn't my place to chase down unfounded rumors of their relationship. It's entertainment. I wanted to see them looking beautiful in a bridal shoot, and I didn't really care about what was going on in their bedroom—or any other bedroom.
Did putting them on the cover send a message to readers that we were co-signing their allegedly problematic relationship? Yes. But if my readers look at magazine covers for truth, that's on them. I try to just compartmentalize it all in my mind. But days like today, when so much news comes out at once—it's overwhelming and makes me wonder:
What am I supposed to do?
I have friends who no longer watch The Cosby Show or listen to R. Kelly's music. There is a petition aiming to get folks to boycott Sony Music until it drops R. Kelly. I've seen screenshots of people showing how they are deleting R. Kelly from their Spotify or Apple Music accounts. Maybe people will soon boycott Usher's music, too?
Boycotts can have an impact and make true change. But it's very unlikely that the big dogs at Sony's headquarters, heading up a trillion-dollar corporation with 100,000 employees, will even get the message.
It's hard to figure out what can work. You can stop watching The Cosby Show. But could that also have an impact on the pockets of people like Malcolm-Jamal Warner, who receives royalty checks?
What do you do to let Usher know that his alleged actions are distasteful to you? It's hard to find something that would truly hurt his pockets.
Many times, what really makes sense takes more effort than what folks are willing to do.
A prime example: Osamu Nagayama is chairman of Sony's board of directors. While some want to boycott the entire corporation (an impossible task), Nagayama is also chairman of the board for the International Center for Missing and Exploited Children. This group is on the front line when it comes to helping boys and girls being taken advantage of in any form. You can volunteer or simply review current legislation. Even sharing on Facebook what legislation is up for a vote means much more than showing us you're not stepping in the name of love.
When it comes to herpes, whether or not the most recent celebrity stories we've heard are true, checking out the facts from the Centers for Disease Control and Prevention is a much better way to go. You can share the info, and many of us have young children and teens in our lives whom we can talk to about this.
Talking to one another about scandalous celebrity gossip is easy. Talking about these issues to those who can actually be affected is much more challenging—and necessary.