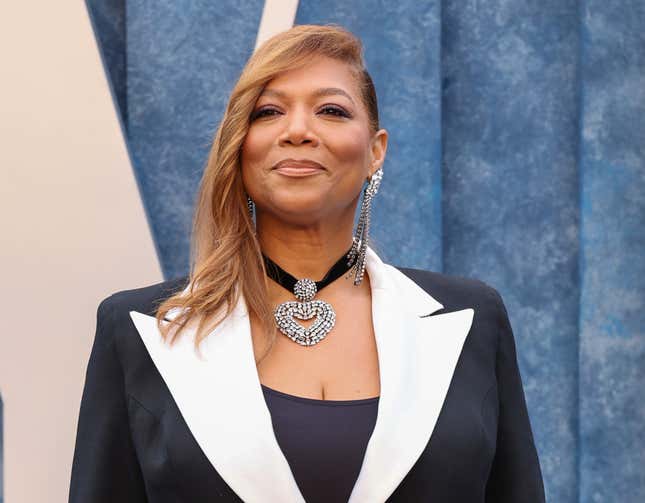 Queen Latifah is a hip-hop pioneer, TV star and Oscar-nominee. She has done everything there is to do in the entertainment business. She's always been known as someone who uses her experience to help others in the industry. The Equalizer star continues that trend with her Queen Collective short film series, which recently returned to BET, BET Her, BET Soul, BET Jams and Pluto TV for Season 4. In partnership with P&G and Flavor Unit Entertainment, the Chicago star created the six film series, which features projects from women and non-binary filmmakers of color. The Living Single actress explained to The Root that the initiative came about because she saw a huge gap between how many women were spending money on certain products and entertainment offerings, and how many were actually in the room making decisions or creating content.

"When you looked at the numbers with women, and then you looked at the numbers of women of color and people of color, these numbers were abhorrent," the seven-time Grammy nominee told The Root. "Our stories are being told, but not by us or not at all. Or we're not seeing ourselves being represented in front of the camera, nor behind the camera. The interesting thing about it was that when you have a diverse group of people, diversity sells. It's good business."
As we just saw at the 2023 Oscars, it's still extremely difficult for Black filmmakers to get recognition. And that's at the highest level, with established, acclaimed writers and directors. Imagine how hard it is to get your foot in the door when you don't have a list of well-known credits behind you? It's damn near impossible to get a movie made under the best of circumstances. If you're a woman or non-binary person of color, you are working 10 times harder to make the right connections and get approval from influential people.
"Historically, directors, producers hire who they're familiar with. Unfortunately, because we haven't been in these rooms enough, we're not the first call sometimes. Or the second call, the third call, the fourth call, the seventh call," Queen Latifah said. "That's what had to change. By being in a position that I am…I didn't want to just make more movies and make a whole ton of money. I wanted to be able to produce films, that way I could make sure that when I look past that camera, when I look behind it, I could see a diverse group of people back there working in every department. It's something that I specifically have to do because if I don't do it, I've seen that it will revert back to being mostly guys, and mostly white guys."
Per a press release provided to The Root, up next for Queen Collective is Team Dream, which "follows friends and competitive swimmers Ann and Madeline on their journey to the National Senior Games, where nothing—not age, race or history—will stand in their way." Meanwhile, Negra, Yo Soy Bella "is a portrait of Mar Cruz, an Afro-Puerto Rican woman who sources strength, healing, and black pride through the tradition of Bomba."
G/O Media may get a commission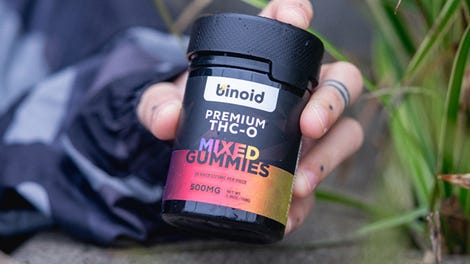 25% Off + Free Shipping
Binoid THC-O Gummies
Team Dream premieres on Friday, March 24 at 9 p.m. on BET, BET Her, BET Soul, BET Jams and Pluto TV. It is followed at 9:30 p.m. by Negra, Yo Soy Bella.