Police officers in the U.S. have reportedly been warned to be on high alert for Friday's anniversary of the 9/11 terror attacks, conservative-leaning media have reported, according to the International Business Times.
The alerts were reportedly based on death threats coming from activists who claim to be associated with Black Lives Matter, although the severity of the alleged threats remains unclear, the site notes.
As IBT points out, the Daily Caller reported that several "Be on lookout" warnings went out to state and municipal law-enforcement agencies across the nation. The Daily Caller notes that it received copies of the alerts, claiming that members of Black Lives Matter and #FYF911 were calling for the murder of law-enforcement officers on Friday.
The Daily Caller reported that an Internet radio show supposedly tied to "black supremacy" and "black liberation" groups recorded a segment that included threats toward officers.
"When those motherf—kers are by themselves, that's when when we should start f—king them up. Like they do us, when a bunch of them n—gers takin' one of us out, that's how we should roll up," one caller allegedly said. "Cause we already roll up in gangs anyway. There should be six or seven black motherf—kers, see that white person and then lynch their ass. Let's turn the tables."
G/O Media may get a commission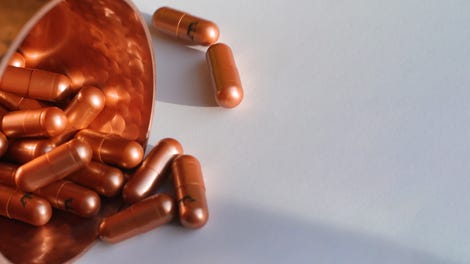 health
The Lyma Supplement
One BOLO alert to officers said, "The narrator known as 'King Noble' on Facebook states: 'It's open season on killing whites and police officers and probably killing cops period. It's open season. Picking them off. Today we live in a time when the white man will be picked off.'"
As IBT notes, although line-of-duty deaths of officers are up this year, fatal shootings of police officers are down overall.
The Root has reached out to Black Lives Matter for comment. 

Read more at the International Business Times and the Daily Caller.