The Leesburg Police Department in Virginia announced Monday that it will be looking to press charges against an alleged shoplifter involved in a controversial Target case that may have led to a security guard being fired after he reported the incident, the Washington Post reports. 
According to the report, the police had been waiting on Target to pursue the case, which Target did on Monday. Charges, however, have yet to be filed—and Lt. Jeff Dube told the Post that they won't be until the officer in charge of the case gets back to work. Dube did not know exactly when that would be.
Police also told the Post that the alleged offender had been "positively identified as a Fairfax Sheriff's Office employee," who retired after the allegations came to light in May.
This, however, does little to change Dallas Northington's situation.
The 29-year-old security guard and father of two children (soon to be three) is still out of a job after reporting the shoplifting, which occurred on two separate occasions.
G/O Media may get a commission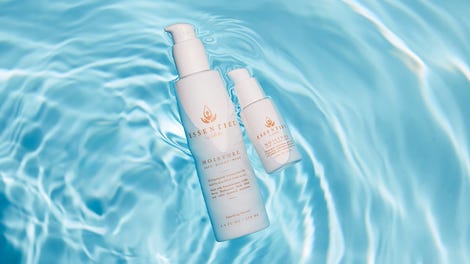 20% off
Essentiel by Adele
Target has declined to comment on the specifics of the case, but spokeswoman Molly Snyder did tell the Post that "any crime committed at Target is a crime against our guests, our team members and our shareholders. We take that very seriously. … As this is an active investigation, we don't have additional details at this time."
According to Northington, the first incident occurred on May 16, when a man, whom supervisors allegedly recognized, appeared to take toothpaste without paying for it. The security staff decided to wait to see if the man returned to steal again.
He allegedly did, on May 27, according to the Post, paying for some items but leaving the store without paying for others. During both incidents, Northington's supervisor reportedly did not feel "comfortable" confronting the alleged shoplifter, because he recognized him as perhaps being "some sort of law enforcement." However, Northington called in the incidents to Leesburg police and showed them the videos.
Days later he was suspended before eventually being fired on June 3. He claimed that Target accused him of not adhering to procedure and acting in an insubordinate manner by reporting the incidents to police before filing the appropriate paperwork.
Northington said that in his eight years of acting as a security guard, he had never heard of such a policy.
The situation has sparked outrage on social media.
https://twitter.com/PaulFin43594634/status/488856823026708481https://twitter.com/alisterio/status/488796614111555585https://twitter.com/dlfedie/status/488512284226887681
Read more at the Washington Post.