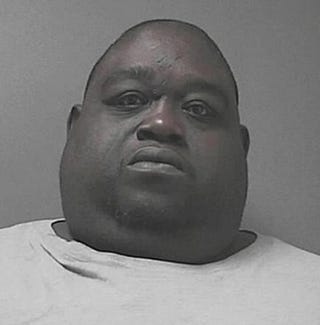 Cops in Florida spotted a large passenger not wearing his seat belt, so they stopped the car he was riding in. The 5-foot-6-inch, 450-pound man told the officers that the seat belt didn't fit around his large frame.
Something seemed off to the officers, who called in the K-9 unit, and when the dogs were finished searching, they had found 23 grams of marijuana hidden in the folds of Christopher Mitchell's flesh, Raw Story reports.
Police also found "cocaine, a .380-caliber semi-automatic handgun and more than $7,000 in cash stuffed into a tube sock," Raw Story reports.
Mitchell (also known as "Biggie" and "Fatboy"), 42, and the driver, Keithian Roberts, 38, are both facing drug-possession charges.
According to Florida Department of Corrections records, Mitchell previously spent three years in prison after a conviction for cocaine trafficking.
Read more at Raw Story.