The young wypipo are at it again, and this time a school district in Pennsylvania has gotten a lesson in just how racist some of its students can be once a teacher leaves the classroom.
A group of high school students in the Hollidaysburg Area School District thought it would be a great idea to play hangman with the n-word. Of course, they would have gotten away with it had it not been for those pesky kids who posted video to social media.

In the video below, which first appeared on Snapchat, a student laughs as he's at the whiteboard trying to fill in the blanks for "nigger."
Once the video caught the school's attention, Superintendent Bob Gildea issued a statement:
The Hollidays­burg Area School District community is deeply disturbed by the offensive actions and related so­cial media posting, which ap­pears to have originated from one of our students. We have been in contact with local law enforcement and swift and appropriate action will be im­posed on those respon­sible. This behavior is an embarrassment to our students, staff and community, and we sincerely apologize for all who are offended by the abhorrent behavior of those involved.
G/O Media may get a commission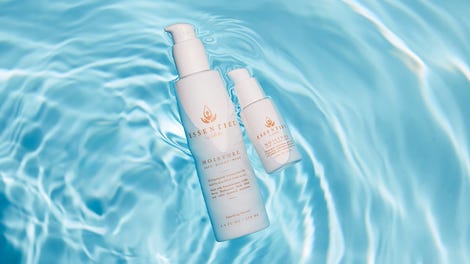 20% off
Essentiel by Adele
So far, according to the Altoona Mirror, one student, whom the outlet did not identify, has 'fessed up to taking part in the video and claims, like all wypipo, that they're not racist and have many black friends:
I am genuinely sorry for my actions at school today. I'm not a racist. I have many black friends and I shouldn't have used that word. I'm a stupid kid and I was just trying to be funny. I know now that it is not funny and I'm very sorry to anyone offended by the post. It was a dumb mistake and was only to be pointed at one person. Which he is a very good friend of mine. I have no problem with any races. I am a lover of all people. (Name removed) was the one that recorded it which I had no idea he recorded it. I'm very sorry. It was never meant to get out to the public. This isn't right that (Name removed) and I are getting death threats. I have realized how big I messed up. I am friends with tons of black people and I work with a bunch. This has gotten out of hand and shouldn't have happened at all. There was no teacher in the room. I am very sorry to the ones that I offended and everyone that is involved in this.
Little Trumpeters in the making.