Paul Manafort, the former campaign chairman who spent $1 million on a wardrobe that most pimps would find appalling, was recently found guilty on eight fraud charges. Now, his daughter wants to lose her last name because her dad is a criminal.

"I would like my new name to be Jessica Anne Bond, in place of my present name," the 36-year-old said in the legal filing. Bond, which is her mother's maiden name, "more closely suits my profession," she added. In an interview with the New York Post, the independent filmmaker said she wants the name change "to separate myself and my work from a public perception that has nothing to do with the person that I am."
I'm sure Bond is her mother's real last name and I'm also sure that she's going to introduce herself as, "Bond, Jessica Bond" because ... obviously.
I think she could've done better, much better. Below are some suggestions that I think add a little more flair.
1. Belafonte
Who doesn't want to be a Belafonte? That name is royalty and it commands respect. The name is so dope that Mel B's ex-husband changed his last name to Belafonte and he ain't no Belafonte.
G/O Media may get a commission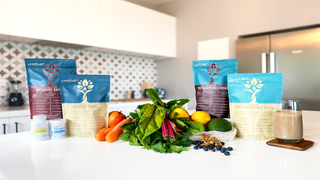 2. Not-Manafort
Nothing says I'm not a Manafort like adding "not" in front of Manafort.
3. B'Londe
Obviously, she's not blonde, but if she makes it big and moves to California, she will be legally required to bleach her hair.
4. Dolezal
Rachel Dolezal is now Nkechi Amare Diallo, so that means that the Dolezal surname is up for grabs. Plus, Jessica has a dad in prison who wasted all of his money buying ostrich motorcycle jackets balling out like a white dude in a Diddy video. I can understand if she identifies as white woman who identifies as a black woman
5. The Notorious J.A.M.
Biggie's seventh crack commandment warns us to keep our family and business completely separated.
6. N'Jessica Manafort-Shange
Because, awesome.
7. The Artist Formerly Known as Paul Manafort's Daughter
Because, who the fuck knew there was a Jessica Manafort before this?
Or cared?
8. Jessica Mayonaisse
Based on the dress in that picture alone she looks like the heiress to a mayonnaise empire, or the mother and head usher at an Episcopalian church.
9. Prii V. Läge
From the Sanskrit, meaning "Becky."
Slate notes that the name change isn't that shocking considering that Jessica Manafort has professionally gone by Jess Bond, including writing credits for the film Rosy, which you've never heard of and is not a biopic for the 80s comedian or the Puerto Rican actress.
She told the Los Angeles Times that she used the name Bond "not to hide, but to separate myself from everything going on because it has nothing to do with me or my work."
"I am a passionate liberal and a registered Democrat and this has been difficult for me. Although I am 'the daughter of,' I am very much my own person and hopefully people can realize that," she said.
I still think she should go with, "N'Jessica Manafort-Shange."