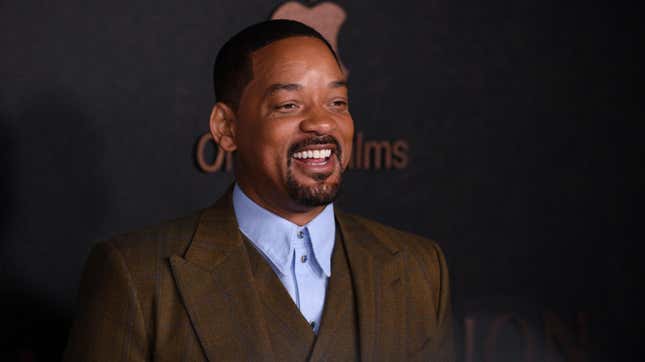 Nearly a year to the date of the now infamous Will Smith/Chris Rock 2022 Oscars slap, the Academy of Motion Picture Arts and Sciences has decided to implement a brand new "crisis team" in an effort to prevent unexpected (and unprecedented) moments like this from happening again.
2023 Oscars: Ruth Carter On Turning Angela Bassett Into A Queen Through Costume
In a new interview with Time, Academy CEO Bill Kramer explained his hopes for the team moving forward, noting that the plan is to be "prepared" for anything and to preemptively have key people and strategies in place to address whatever arises.
"We've run many scenarios. So it is our hope that we will be prepared for anything that we may not anticipate right now but that we're planning for just in case it does happen," Kramer said.
He continued:
Because of last year, we've opened our minds to the many things that can happen at the Oscars. But these crisis plans—the crisis communication teams and structures we have in place—allow us to say this is the group that we have to gather very quickly. This is how we all come together. This is the spokesperson. This will be the statement. And obviously depending on the specifics of the crisis, and let's hope something doesn't happen and we never have to use these, but we already have frameworks in place that we can modify.

You never know exactly what's going to happen. But you have to have the teams and frameworks in place and the processes in place, to come together to figure things out quickly. But also making sure that you have the right groups of members and leaders and stakeholders who can come together to have a voice in this conversation. That's also very key. And again, we've run some great scenarios, but as you said, the specifics may change, and we'll see what happens.