Accidental Deaths Grow Among African Americans
Cosby Verdict Filtered Through Race, Gender
Ala. Paper Acknowledges 'False Narrative' on Blacks
Joyner Agrees to Drop R. Kelly Music From Show
Temple J-School Honored for Equity and Diversity
5,000 Seek 25 Summer Slots at N.Y. Times
100 Campuses Join #SaveStudentNewsrooms
Coates, Giago Join Obama, Sotomayor in Academy
Nominate a J-Educator Who Promotes Diversity
Accidental Deaths Grow Among African Americans
Roy Hobbs, a retired television reporter and anchor who was active in the National Association of Black Journalists, died in February of an accidental drug overdose, the Palm Beach County, Fla., Medical Examiner's Office told Journal-isms this week.

Hobbs, 64, died of a mixture of cocaine and carfentanil, a synthetic opioid sold on the street, Dr. Gertrude Juste, assistant medical examiner, said by telephone Wednesday. Carfentanil is a powerful derivative of fentanyl, a synthetic narcotic pain reliever produced from morphine.

The lethal combination of cocaine and opioids is increasingly endangering African Americans, according to medical authorities, who say that the portrayal of opioids as a danger primarily affecting whites is becoming outdated.
G/O Media may get a commission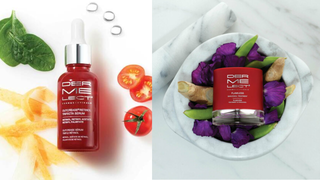 Save $19
Retinol Renewal Kit
Prosecutors believe that Prince had likely overdosed in April 2016 "on what he believed to be prescription opioids like Vicodin, but were actually black market versions containing the much more powerful synthetic opioid fentanyl," Joe Coscarelli and Sheila M. Eldred reported on Monday for the New York Times.

"Authorities determined that, without knowing, Prince most likely took a counterfeit drug containing fentanyl again six days later at home in Paisley Park, leading to his death at 57. . . ."
Julia Lurie reported Monday for Mother Jones, "Health experts are particularly worried about the impact of fentanyl-laced cocaine on the black community. Though the opioid epidemic is typically framed as a white problem, African American overdose deaths have climbed dramatically in recent years, driven largely by the influx of fentanyl into the drug supply."
Those who die from an opioid overdose are not always aware that the cocaine or heroin has been mixed with fentanyl or carfentanil, which is up to approximately 10,000 times more potent than morphine, [PDF] according to the U.S. Drug Enforcement Administration.
Lurie continued, "In Cleveland, 'the African American community has been less affected by the heroin and opioid crisis — until this strategy was implemented of introducing fentanyl into the cocaine supply,' says Hugh Shannon, administrator of the Cuyahoga County Medical Examiner's Office. In 2017, 99 African Americans in Cuyahoga County died of overdoses involving fentanyl — up from seven in 2014. The majority of the deaths involved fentanyl and cocaine. Similarly, in Connecticut last year, African Americans made up 15 percent of the cocaine-fentanyl deaths, compared to 8 percent of overall overdose deaths. . . ."
Dr. Juste said Hobbs had been doing drugs with friends. His health was already at risk because of heart disease and hypertension.
When Hobbs died, his daughter, Taylor Hobbs, wrote on Facebook, "For the longest time my dad had been very sick. Literally and figuratively his heart was sad and tired. He had been through SO much, yet he was still here fighting. He was truly strong, yet ready to go. He was a great man who would do anything for the people he cared about. His purpose was to help others, sometimes due to his depression he wouldn't think that he was fulfilling that purpose.
"When I see the love and respect that people have for him, I know otherwise. . . ."
Hobbs worked as a reporter or anchor in Birmingham, Ala.; Atlanta; Boston; Nashville, Tenn.; Jackson, Miss.; Beaumont, Texas; Houston and Delaware's Delmarva Peninsula.
The Chicagoan was also president of NABJ's Atlanta chapter, vice president of Nashville's and founder of Houston's. Some journalists are discussing ways to honor him posthumously through NABJ nationally or via one of those chapters.
Hobbs cited his own experiences in advocating for greater media attention to mental health.
As a weekend television anchor in Birmingham, Ala., Hobbs was busted on drug charges in April 2010, his name splashed across local news media. "I was trying to commit suicide," Hobbs told Journal-isms later.

When entertainer Whitney Houston died in 2012, Hobbs wrote an essay for Journal-isms. "As journalists, we need to use this terrible loss to bring the issue of depression and addiction out of the darkness" (scroll to bottom), he said. "By shining a light, we have the chance to defeat it. Those of us in recovery need to tell our stories and educate people about addiction.
"We know all too well about pressures. Deadline pressures, often several times a day. Many times when the long day is done, we throw down a few. Imagine the pressure superstars like Whitney face. . . ."
Hobbs declared himself in recovery, but acknowledged that "I will be an addict for the rest of my life."
Detectives in the Palm Beach County Sheriff's Office, called to Hobbs' apartment on Feb. 15, wrote in their report, "Dispatch advised the following: The subject was not conscious and not breathing. It could be drug related and there was a needle on scene. The complainant, a female, was hysterical. The phone line disconnected . . . .
"The neighbor directly below stated that prior to EMS and law enforcement arriving he had seen a young white female and black male leave the parking lot in a black vehicle. The neighbor had recognized the white female and black male as subjects who had been in and out of Apartment 202 in the last two to three months. . . .
"Inside the residence I saw a black male laying in a bed in the northwest bedroom. I saw medical leads from PBCFR [Palm Beach County Fire Rescue] on the male's chest. Inside the apartment I saw needles and what appeared to be other drug paraphernalia (copper mesh, glass pipes, small baggies). . . ."
On March 27, Martha Bebinger reported for public radio station WBUR-FM under the headline, "Fentanyl-Laced Cocaine Could Be 'Next Wave' Of Opioid Crisis, Some Warn."
"If fentanyl becomes more prevalent in cocaine, there are signs African-Americans will be hit harder than other groups," Bebinger said.
"A recent study found about the same rate of cocaine-related overdose deaths among blacks between 2012 and 2015 as opioid overdose deaths among whites.
" 'That really reinforces the fact that we have to worry about cocaine use among African-Americans,' says study co-author David Thomas, a program officer at the National Institute on Drug Abuse.
"Thomas and colleagues could not tell if fentanyl played a role in the rise of cocaine overdoses. But Dr. Tom Gilson says he can. Gilson is the medical examiner in Cuyahoga County, Ohio, which includes Cleveland.
" 'Over the space of three years we have almost a 14-fold increase in fentanyl deaths among African-Americans,' says Gilson, most of which he says were 'mixtures of fentanyl with cocaine.'
"The growing presence of fentanyl in cocaine may be merging two drug communities and decades of tragedy. . . ."
In addition to his wish that journalists would bring "the issue of depression and addiction out of the darkness," Hobbs also wrote in his essay about Whitney Houston, "I hope we as journalists write stories that give people hope that they can recover their lives. Show us people who are doing just that. . . ."
Drug Enforcement Administration: 2017 National Drug Threat Assessment (PDF)
Josh Katz and Abby Goodnough, New York Times: The Opioid Crisis Is Getting Worse, Particularly for Black Americans (Dec. 22, 2017)

Cosby Verdict Filtered Through Race, Gender
NBC's Cynthia McFadden said, "Eighty-year-old Bill Cosby's name will now be followed with these words: convicted felon. . . ." (Credit: NBC News)
On the day that a Pennsylvania jury convicted Bill Cosby of three counts of aggravated indecent assault against Andrea Constand, his most prominent accuser, Cynthia McFadden, reporting for the network that carried the pioneering "Cosby Show," spoke with finality.
"However much good he may have done over the years (video). However much he may have given to charity. The causes supported. His actions have given him a new identify: criminal," McFadden said Thursday on "NBC Nightly News."

"Eighty-year-old Bill Cosby's name will now be followed with these words: convicted felon. . . ."
Others were not as harsh. In the Philadelphia Inquirer, on Cosby's home turf, Cassie Owens wrote "What black Philadelphians see in the Cosby verdict."
She led with Patricia Haines, an administrative assistant at school district headquarters. " 'It's very unfair because there's a lot of people who've done the things that he's done, or more, and not had their accolades stripped from them,' said Haines, who added that she doesn't believe that a white man facing the same accusations would have had the same experience. 'Not saying that rape is OK, but that doesn't take away from what he's done for the community, for colleges, for the culture.' . . ."
In the New York Times, critic Wesley Morris wrote how he was affected as a black man. "Bill Cosby was good at his job. That sums up why the guilty verdict Thursday is depressing — depressing not for its shock but for the work the verdict now requires me to do. The discarding and condemning and reconsidering — of the shows, the albums, the movies. But I don't need to watch them anymore. It's too late. I've seen them. I've absorbed them. I've lived them. I'm a black man, so I am them. . . ."
Institutionally, editorial boards hailed the verdict as a victory for the #MeToo movement, though Batya Ungar-Sargon, opinion editor of the New York Jewish paper the Forward, wrote in the Daily News of New York that #MeToo shouldn't be credited. She argued, in the words of the headline, "This is a crime, and he was convicted on the facts and the law."
"For #MeToo to take credit for Cosby's conviction would mean that something other than the evidence against him had resulted in his conviction. It would mean that the jurors were convinced not by evidence but by social pressure, which, even if it were social pressure aimed at making the world a better place, should never influence a judicial process."
The Inquirer editorial board drew another lesson. "While the #MeToo movement might have opened the floodgates of sordid stories and reveals how ubiquitous the experience of such abuses of power are, the outcome of Cosby's trial underscores the sad truth that the voice of a single woman too often isn't enough.
"Cosby's first trial in 2017 ended with a deadlocked jury and was declared a mistrial. What was different this time? In the first trial, testimony from other accusers wasn't allowed. This time, the courts allowed five other women — out of a total of 60 accusers — to testify.
"Sixty accusers. That can be taken as evidence that when you're a woman, too many times your single voice doesn't have the power against a serial assaulter, whether his name is Cosby, Weinstein, or one less familiar. . . ."
Meanwhile, Sarah Ellison indicated Thursday in the Washington Post that despite the Cosby verdict and any satisfaction gleaned from his conviction at NBC, the network still has unresolved issues regarding sexual harassment.
"NBC acted quickly to dismiss [the 'Today' show's Matt] Lauer, but it is facing a wave of internal and outside skepticism that it can reform a workplace in which powerful men such as Lauer were known to pursue sexual relationships with more junior women," Ellison wrote. "In interviews, 35 current and former NBC staffers said that while some of these relationships were consensual, some were not. Twelve women interviewed said they were sexually harassed but did not report it. . . ."
Margery Eagan, Boston Globe: Why is Clarence Thomas still on the Supreme Court?
Editorial, Chicago Sun-Times: Bill Cosby's guilty verdict marks a turning point in #MeToo movement

Editorial, Daily News, New York: Bill Cosby, sex criminal

Editorial, Los Angeles Times: Bill Cosby: Finally, a powerful man is held to account for his sexual misconduct

Rachel Hinton, Chicago Sun-Times: Chicago comic Hannibal Buress' role in Cosby case brings praise, exasperation

Adam Serwer, the Atlantic: How Cosby's 'Pound Cake Speech' Helped Lead to His Downfall

Pete Vernon, Columbia Journalism Review: A culmination and continuing questions in the #MeToo era

Angela Wright-Shannon, HuffPost: Clarence Thomas Sexually Harassed Me. Yes, He Should Be Impeached (Feb. 19)

First truth, then reconciliation. The cover of the Montgomery Advertiser for Thursday with the names of more than 300

lynching victims as @eji_org opens the National Memorial for Peace and Justice and the Legacy Museum. pic.twitter.com/qmLnXfox4j— MontgomeryAdvertiser (@MGMAdvertiser) April 26, 2018
Ala. Paper Acknowledges 'False Narrative' on Blacks
"We were wrong," the Montgomery (Ala.) Advertiser editorialized Thursday on the opening of the remembrance of lynching victims, the National Memorial for Peace and Justice and the Legacy Museum.

"On the day when people from across the globe come to our capital city to consider the sordid history of slavery and lynching and try to reconcile the horrors of our past, the Montgomery Advertiser recognizes its own shameful place in the history of these dastardly, murderous deeds.

"We take responsibility for our proliferation of a false narrative regarding the treatment of African-Americans in those disgraceful days.
"The Advertiser was careless in how it covered mob violence and the terror foisted upon African-Americans from Reconstruction through the 1950s. We dehumanized human beings. Too often we characterized lynching victims as guilty before proven so and often assumed they committed the crime. . . ."
In Tennessee, meanwhile, the state Legislature continues to fight for the symbols of white supremacy.
"Last week, the Tennessee legislature withheld $250,000 from Memphis's bicentennial celebration budget, punishing the majority-black city for removing three Confederate monuments," Kashana Cauley, a television and freelance writer, wrote Wednesday for the New York Times.

"Memphis had circumvented a state law prohibiting the removal of historical monuments by selling the parks that held statues of Nathan Bedford Forrest, the first head of the Ku Klux Klan; Jefferson Davis, president of the Confederacy; and Capt. J. Harvey Mathes, a Confederate soldier, to a nonprofit that took the monuments down last year.
"The legislature's move to rebuke Memphis for honoring the wishes of its people continues an ugly tradition of mostly white Southern state legislatures yanking power away from cities with multiracial or majority-black leadership or voters when those cities act in ways meant to benefit their minority residents. . . ."
The Commercial Appeal in Memphis has stood with the city officials. Under the headline, "Memphis won't surrender to legislative confederates," it editorialized last week against the legislators who voted to withhold the bicentennial money.
"Meanwhile, fellow West Tennesseans in Dresden and Parkers Crossroads, if you happen to see Gen. Forrest and his mount, please invite them to stay," the editorial board wrote. "They are not welcome here."
John Ashworth, Commercial Appeal, Memphis: Lynching memorial honors victims' bodies and souls
Jonathan Capehart, Washington Post: The lynching memorial ends our national silence on racial terrorism

Mary C. Curtis, Roll Call: America's Future Depends on Clearly Seeing Its Past

Allen Johnson, News & Record, Greensboro, N.C.: Lynching memorial a stark reminder of terrorism in America

Joyce King, Dallas Morning News: As a national lynching museum opens, Dallas considers its own memorial

Jamiles Lartey and Sam Morris, the Guardian: How white Americans used lynchings to terrorize and control black people

Michael Pronzato, Post & Courier, Charleston, S.C.: In 1944, George Stinney was young, black and sentenced to die (March 18)

Tonyaa Weathersbee, Commercial Appeal, Memphis: Posturing to punish Memphis for removing statues was a page out of a plantation master's playbook (April 18)

Joyner Agrees to Drop R. Kelly Music From Show
"Could this be the beginning of the end for R. Kelly?" Krystal Franklin asked Wednesday for TVOne. "In light of . . . recent accusations [that he gave] a woman an STD and [trained other women] to be sex pets, Tarana Burke appeared on Jacque Reid's Inside Her Story segment on the Tom Joyner Morning Show yesterday. The #MeToo Founder continued her fight against sexual violence and those that prey on young black and brown women, including the two-decade-old allegations against the singer.

"Burke went on to explain by supporting the 51-year-old's music, consumers are keeping him 'wealthy'. She then called out the TJMS for their 'support over the years of Kelly (they, like many stations, still play his music, even having him on the 2015 Tom Joyner Foundation Fantastic Voyage Cruise).

" 'We need the Tom Joyner Morning Show to [stop supporting] R. Kelly.' Without hesitation, Joyner responded 'Okay, you got it. I'll do that right now. I won't play anymore R. Kelly music.' . . ." (audio)
Michael Arceneaux, Splinter: Famous Black Women, Get On Board: Mute R. Kelly Forever (Feb. 14)
Ben Beaumont-Thomas, the Guardian: R Kelly accused of grooming 14-year-old girl as 'sex pet' (March 27)

Temple J-School Honored for Equity and Diversity
The Klein College of Media and Communication at Temple University is the 2018 recipient of the Equity & Diversity Award of the Association for Education in Journalism and Mass Communication, the association announced Tuesday.

"The AEJMC Equity & Diversity Award recognizes Journalism and Mass Communication academic programs that are working toward, and have maintained measurable success in, increasing equity and diversity within their units," the organization told members by email.

"Programs must display progress and innovation in racial, gender, and ethnic equality and diversity over the previous three-year period. The Klein College of Media and Communication is the 10th recipient of this award.
"Public service, social activism and community engagement are at the center of Temple University's mission. The selection committee noted that the Klein College of Media and Communication works within these tenets to educate students and generate knowledge in a multimedia and multicultural society. Equity and inclusion constitute the heartbeat of this effort that takes an active approach toward instilling and sustaining diversity in all aspects of Klein's everyday life. . . ."
5,000 Seek 25 Summer Slots at N.Y. Times
"How competitive is it to get into The New York Times newsroom summer internship program?" Theodore Kim, director of newsroom fellowships and internships at the Times, asked Tuesday for the Poynter Institute.

" It is, statistically speaking, 10 times easier to gain acceptance to Harvard. It's 20 times easier to earn a prestigious slot at West Point. And it's almost 60 times easier to get admitted to my beloved alma mater, Boston College.
"The newsroom received some 5,000 applications for 25 slots for this summer's program. That means our newsroom internship has an acceptance rate of 0.5 percent — lower than any college in the United States.
"We love seeing so many students who are clearly inspired by the power of journalism. But the numbers drive home an irrefutable reality: Even as excitement about our profession rises among passionate young people, starting a career in journalism seems more difficult than ever. . . ."
Kim also wrote, "My supervisor, Carolyn Ryan, assistant managing editor, and I spend most days literally obsessing over ways to recruit and develop diverse talent given these new industry realities. We're thinking about innovative approaches to our internship program. One idea, copied from the Boston Globe, is to hire a writing coach to help mentor and provide another layer of feedback for our interns. Another is to coach managers in the art of providing constructive feedback.
"And, later this year, we'll be announcing a new early-career newsroom fellowship that will start in early 2019.
"We've made inroads. Two-thirds of our summer interns this year are students of color. . . . "
Kim went on to address frequently asked questions: "What skills do I need these days?" "How do I make my resume stand out?" and "What happens beyond that summer internship?"
Now at @knightfdn, @JenniferPreston perceived declining financial support for college newsrooms in 2013 and sounded the alarm. Is the

philanthropic and higher-ed world ready to listen now? #SaveStudentNewsrooms https://t.co/HYeARSwtAZ— Frank LoMonte (@FrankLoMonte) April 16, 2018
100 Campuses Join #SaveStudentNewsrooms
"College journalists with a passion for giving a voice to the voiceless are speaking up for themselves in a campaign combating some of the same forces that have battered newspapers across the country as digital media has imperiled print," Alexandra Villarreal reported Thursday for the Associated Press.
"For years, while ad revenue has plummeted, college editors have suffered in relative silence. Some have taken to crowdsourcing for money while others have relied on alumni donations to help keep their independent papers afloat. But for many, the task has proved too great, and students have been forced to downsize operations.

"Over the last few weeks, a Save Student Newsrooms movement has emerged from the college journalists who are being most affected.
"Through social media campaigns, awareness events and editorials, more than 100 newsrooms across the U.S. used their platforms Wednesday to show why it's important they remain viable and independent.
" 'I want more people to think about how integral college publications and local publications are to keeping everything in check and being a watchdog as a whole,' said Jemima McEvoy, editor-in-chief of Washington Square News at New York University. 'Because if they were gone, I think people would definitely notice.'
"A growing number of independent newsrooms have needed to consider whether to re-affiliate with their universities or shutter offices. To editors across the country, the looming possibility of administrative oversight represents an impingement on their freedom — and a potential censorship threat. . . ."
Coates, Giago Join Obama, Sotomayor in Academy
Ta-Nehisi Coates, author and national correspondent for the Atlantic, and Tim Giago, Lakota journalist and newspaper publisher, are among 177 people elected to the American Academy of Arts and Sciences, an institution founded in 1780 that is "a champion of scholarship, civil dialogue, and useful knowledge."

"Membership in the Academy is not only an honor, but also an opportunity and a responsibility," Jonathan Fanton, president of the academy, said in an April 18 news release.

"Members can be inspired and engaged by connecting with one another and through Academy projects dedicated to the common good. The intellect, creativity, and commitment of the 2018 Class will enrich the work of the Academy and the world in which we live."
Other fellows selected this year include former president Barack Obama, Supreme Court Justice Sonia Sotomayor, actor Tom Hanks, novelist Viet Thanh Nguyen and journalists Dan Balz of the Washington Post, Ian Buruma of the New York Review of Books, Timothy Egan of the New York Times, Dahlia Lithwick of Slate magazine and Rebecca E. Traister of New York magazine.
The new class is to be inducted at an October ceremony in Cambridge, Mass.
Nominate a J-Educator Who Promotes Diversity
Beginning in 1990, the Association of Opinion Journalists, formerly the National Conference of Editorial Writers, annually granted a Barry Bingham Sr. Fellowship — actually an award — "in recognition of an educator's outstanding efforts to encourage minority students in the field of journalism."

AOJ merged in 2016 into the American Society of News Editors, which is continuing the Bingham award tradition.

Since 2000, the recipient has been awarded an honorarium of $1,000 to be used to "further work in progress or begin a new project."
Past winners include James Hawkins, Florida A&M University (1990); Larry Kaggwa, Howard University (1992); Ben Holman, University of Maryland (1996); Linda Jones, Roosevelt University, Chicago (1998); Ramon Chavez, University of Colorado, Boulder (1999); Erna Smith, San Francisco State (2000); Joseph Selden, Penn State University (2001); Cheryl Smith, Paul Quinn College (2002); Rose Richard, Marquette University (2003).

Also, Leara D. Rhodes, University of Georgia (2004); Denny McAuliffe, University of Montana (2005); Pearl Stewart, Black College Wire (2006); Valerie White, Florida A&M University (2007); Phillip Dixon, Howard University (2008); Bruce DePyssler, North Carolina Central University (2009); Sree Sreenivasan, Columbia University (2010); Yvonne Latty, New York University (2011); Michelle Johnson, Boston University (2012); Vanessa Shelton, University of Iowa (2013); William Drummond, University of California at Berkeley (2014); Julian Rodriguez of the University of Texas at Arlington (2015) (video); David G. Armstrong, Georgia State University (2016) (video); and Gerald Jordan, University of Arkansas (2017).
Nominations may be emailed to Richard Prince, ASNE Opinion Journalism Committee, richardprince (at) hotmail.com. The deadline is May 18. Please use that address only for ASNE matters.
When you shop @AmazonSmile, Amazon will make a donation to Journal-Isms Inc. https://t.co/OFkE3Gu0eK

— Richard Prince (@princeeditor) March 16, 2018
---
Support Journal-isms Go Fund Me page.
Richard Prince's Journal-isms originates from Washington. It began in print before most of us knew what the internet was, and it would like to be referred to as a "column." Any views expressed in the column are those of the person or organization quoted and not those of any other entity.
Send tips, comments and concerns to Richard Prince at journal-isms-owner@yahoogroups.com.

Follow Richard Prince on Twitter.
Like "Richard Prince's Journal-isms" on Facebook.
Journal-isms is originally published on journal-isms.com. Reprinted on The Root by permission.