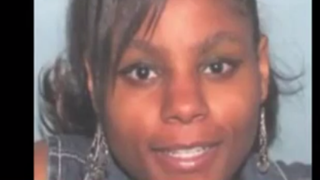 When Cincinnati police walked into 20-year-old Deasia Watkins' home Monday morning after receiving a 911 call, they found Watkins and a truly horrific scene: The head of Watkins' 3-month-old baby girl, Janiyah, had been severed, ABC affiliate WCPO reports. Watkins was arrested and charged with aggravated murder for the incident.
Watkins, who was taken for a mental-health evaluation later that evening, according to CBS affiliate WKRC, had reportedly been suffering from a mental illness and had lost custody of Janiyah at one time in the baby's short life.  
A medical coroner said that baby Janiyah was dealt "multiple traumas."
"It's days like this when you really wonder how much evil there is in the world and how we're fighting it," Dr. Lakshmi Sammarco, the Hamilton County coroner, told WCPO.  
Of the gruesome act, neighbor Jimmie Graham said, "Something's wrong. She got to be sick in the mind or something," he told WKRC. "I don't see how anybody can do that to a little baby."