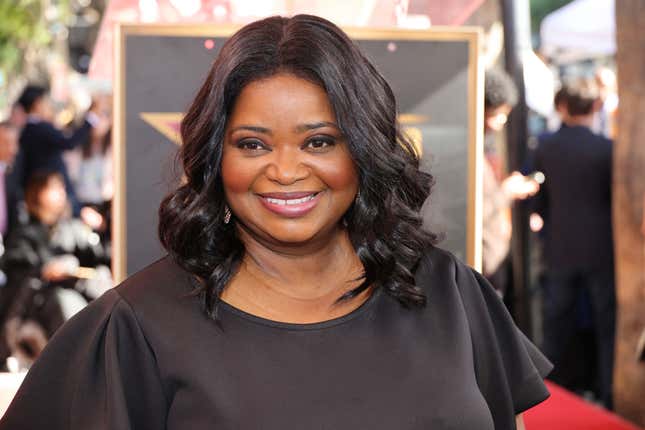 As someone who was born and raised in Los Angeles, I can tell you there are a lot of misconceptions about the City of Angels. Everything you think about the traffic, earthquakes and celebrities being everywhere is pretty much true. However, the perception that LA doesn't have its own problems with racism is false. I'm not saying there's more here than anyplace else, I'm just confirming that it's something all Black Angelenos have learned to navigate.

This Book Aims To Arm Kids With The Tools To Fight Racism
During a recent appearance on the podcast WTF with Marc Maron, Oscar-winner Octavia Spencer discussed some of the racism she dealt with when she first moved to LA. The topic came up when the Spirited star recalled growing up in Montgomery, Ala. She explained how she expected life in California to be more open-minded, but the reality was a shock to her system. She revealed that she had her own Pretty Woman moment, referencing the famous scene where the snobby store employees turn away Julia Roberts.
"It is so funny. It's right out of Pretty Woman," she said. "I remember going into a shop and being followed…I was just like so excited, like just walking around, and then I realized that I was being followed."
She went on to add that even though the situation was "glaringly obvious," her experience hasn't been as bad since then. The Truth Be Told actress/executive producer also said that she felt like she experienced more racism in Los Angeles than in Montgomery. She didn't deny that her hometown certainly has its issues, saying, "that southern history is intense." However, she also acknowledged that she grew up during a different time in the city's history.
"Well, what's beautiful for me is, that stuff preceded me. You know, I was a child of the seventies… You know, as you grow older and the things that you can remember," she said "That wasn't a part of my history. I learned about it. It's not everything—anything that I experienced."
Here's the thing: LA—like every major city in America—obviously has racism. But the big problem we learn to navigate from a young age is classism. There are parts of Los Angeles where on one block you're in the hood, and literally, the next block is penthouses and mansions. When you grow up here, you figure out pretty quickly which neighborhoods to avoid because you know you don't belong there. So the caste system of living in a city like LA does feed into racism.
In the past, I've taken out-of-town friends to Rodeo Drive in Beverly Hills, because it's the touristy thing to do. However, when they wanted to go into stores and look around, I would calmly explain to them that these places get very snobby when regular people show up.
Now, am I planning to move anytime soon? Of course not. We have everything here. The food is amazing, the entertainment is unmatched and the weather is literally perfect. No seriously, we only put up with the traffic, earthquakes, fires and passive-aggressive LeBron James press conferences because the weather is that good.
By the way, that's not an invitation to move here. We're full, there's no more room.