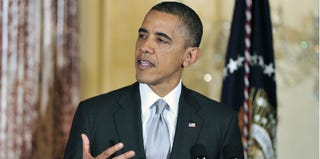 WHITE HOUSE
Office of the Press Secretary
FOR IMMEDIATE RELEASE

DAILY GUIDANCE AND PRESS SCHEDULE FOR
FRIDAY, DECEMBER 28, 2012

In the afternoon, the President will host the bipartisan, bicameral leadership of Congress at the White House. The Vice President will also attend. The President will be joined by Senate Majority Leader Reid, Senate Minority Leader McConnell, Speaker Boehner and Leader Pelosi. This meeting will be in the Oval Office and will be closed press.