In a blog entry at Mother Jones, Adam Serwer questions the fairness of an opaque process that allows the Obama administration to kill citizens suspected of terrorism without a trial.
In an interview with CBS 60 Minutes' Scott Pelley, Secretary of Defense Leon Panetta revealed more about the secret process the Obama administration uses to kill American citizens suspected of terrorism without trial. According to Panetta, the president himself approves the decision based on recommendations from top national security officials. 
"[The] President of the United States obviously reviews these cases, reviews the legal justification, and in the end says, go or no go," Panetta said. 

"So it's the requirement of the administration under the current legal understanding that the president has to make that declaration, not you?" Pelley asked. Panetta replied, "That is correct.

The process by which national security officials determine whether or not American citizens suspected of terrorism can be killed remains opaque. The administration has leaked information about certain targets, but it has never released the legal justification for doing so, nor has it explained the system by which members of the National Security Council reportedly decide to put an American citizen on a so-called "kill list." In October, Reuters' Mark Hosenball wrote that the president doesn't necessarily explicitly approve strikes — instead, the attacks go forward unless the president objects.
G/O Media may get a commission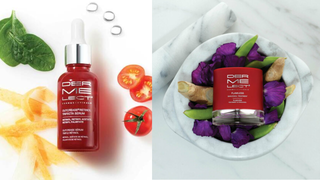 Save $19
Retinol Renewal Kit
Read Adam Serwer's entire blog entry at Mother Jones.