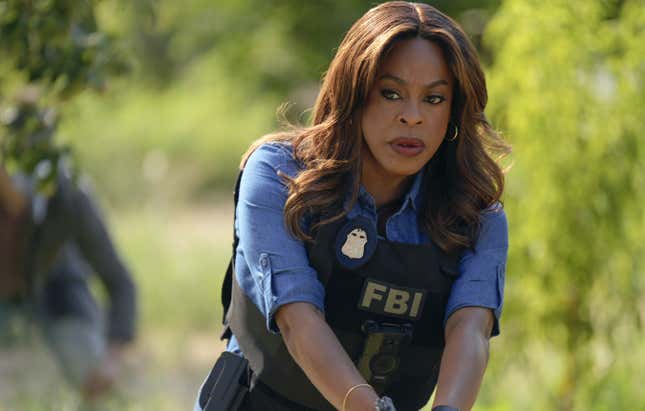 I watch a lot of procedurals. OK, I watch them all.
So when I say they can run together at times, you know I've spent hours of my life doing the research. That is not a concern for the new ABC series The Rookie: Feds because Niecy Nash-Betts makes sure this doesn't feel like anything else in the genre.
In her new series, The Rookie: Feds, Nash-Betts is former high school guidance counselor Simone Clark, a determined badass queen who becomes the oldest graduate of the FBI academy. What sets the show apart from the rest of the procedural genre is that a law enforcement story is being told from the perspective of a Black woman. Simone is confident in her abilities, but she also recognizes she has to constantly prove herself to other agents. Are there cases of the week and gruff bosses running the team? Yes, of course. But there's also Nash-Betts' outgoing personality and grounded performance that makes Simone feel like an old friend we're just catching up with.
Nash-Betts spoke with The Root about Simone's relationship with her activist father and working in multiple genres and projects at the same time.
"It feels like a gift to be able to play Simone because her Black Girl Magic is off the chain," she said.
It's only been since the Black Lives Matter protests of 2020 that some cop shows have begun to acknowledge the stereotypes they've perpetuated for years. The Rookie: Feds is meeting the issue head-on with the relationship between Simone and her father, Cutty (played by Frankie R. Faison), disagreeing about her career choice. Cutty was incarcerated for eight years for a crime he didn't commit until an FBI investigation set him free. He's now an activist in the community and is deeply distrustful of law enforcement. Their differing views sometimes lead to tense situations between the two, but their love and respect for one another are always apparent. It's a complex, beautiful story that could only be told on a procedural with a Black family as the leads.
G/O Media may get a commission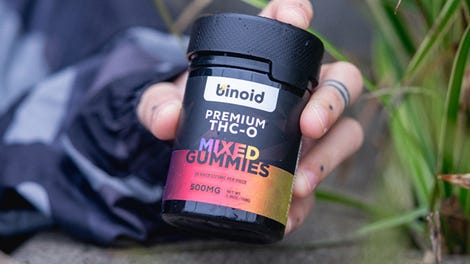 25% Off + Free Shipping
Binoid THC-O Gummies
"When she gets the opportunity to live her dream, it's at a time when her father has become very jaded and has since become the leader of the 'Defund the Police' movement in his community," Nash-Betts said. "There is so much love there, but they are on different sides and opposing opinions about the law."
The Rookie: Feds' debut season comes as the actress is also receiving acclaim for her work as Glenda Cleveland in the Netflix limited series Dahmer – Monster: The Jeffrey Dahmer Story. For the Reno 911! star it has been a long road and a lot of self-belief to be recognized for her dramatic work.
"It is such a blessing to be able to taste all these disciplines," she said. "I started in comedy and when I wanted to move into drama, I was told I had a lane and needed to stay in it. But I was like, 'People who can make you laugh, can make you cry. Let me show you.' And this is a long time for me to prove that I can be able to thread the needle and I could master both."
I don't know who told Niecy she needed to stay in her lane and just do comedy, but I'm petty enough to hope they're somewhere watching all her success and kicking themselves for missing out on such an amazing talent.
The Rookie: Feds airs Tuesdays at 10 p.m. on ABC and is available to stream on Hulu.