New Hampshire political leaders have joined a widening chorus of residents calling for the resignation of a police commissioner who called President Barack Obama the n-word, the Associated Press reports.
Wolfeboro, N.H., Town Manager David Owen posted a statement (pdf) Friday on the town's website calling on Robert Copeland, 82, to resign the position to which he was re-elected in March.
The township's leaders are "appalled at the language used by Commissioner Copeland relative to President Obama, and have publicly stated that we find it reprehensible and totally inconsistent with the Town's open and welcoming character," Owen writes.
He also explains that because Copeland was elected, leaders cannot vote to remove him from office.
"Therefore, we are hopeful that Mr. Copeland will accede to the public outcry and finally do the right thing and resign from his elected position to save the Town any further embarrassment of his making," Owen writes.
G/O Media may get a commission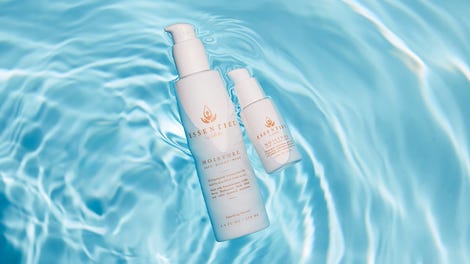 20% off
Essentiel by Adele
The AP reports that state and local officials have received complaints from as far away as California from people upset about Copeland's remarks, some of whom have threatened to cancel vacations to New Hampshire. Wolfeboro is a predominantly white resort town of 6,300 on the shore of Lake Winnipesaukee, the report says.
Further, Sarah Silk, the vice chairwoman of the town's Board of Selectmen, also urged Copeland to quit.
"I know there are people trying to convince him to resign, but he seems entrenched in his position," Silk told the AP. "He could stop this runaway train."
The call comes after more than 100 residents attended a jam-packed Police Commission meeting Thursday to demand Copeland's resignation.
About 20 black people live in Wolfeboro in central New Hampshire, a state that's 94 percent white and 1 percent black. None of the police department's 12 full-time officers is black or a member of another minority.
A resident said she overheard Copeland use a slur a restaurant in March and wrote to the town manager. Copeland, in an email to her, acknowledged using the slur in referring to the president and said he will not apologize.
"I believe I did use the 'N' word in reference to the current occupant of the Whitehouse," Copeland said in an email to his fellow police commissioners. "For this, I do not apologize — he meets and exceeds my criteria for such."
Read more at the Associated Press.
" Also at The Root: "Police Commissioner Calls Obama N-Word and Refuses to Apologize" and "When a Police Commissioner Calls Obama the N-Word, It's Time for Mandatory Diversity Training"