Left Behind: Ebony's Struggle to Survive
Can the iconic black publisher make it in the age of digital media or is it a relic of journalism's past?
When Ebony landed the first interview with President-elect Barack Obama, it blew a once-in-a-lifetime opportunity, say observers. Rather than immediately publishing the story on the Web, editors decided to hold it for the print edition and got scooped by "60 Minutes" — a telling sign of their failure to grasp that a new generation of media consumers is looking for instance access. Now, with a decreasing circulation and increasing financial woes, the company is buffing up its Web presence in a last-ditch effort to stay alive. But is it too little, too late?
COLUMBIA JOURNALISM REVIEW: An Icon Fades
Michelle Obama: "Our Kids Didn't Do This To Themselves"
Straight talk on childhood obesity in the First Lady's own words
One-third of all kids in this country are overweight or obese, and Michelle Obama is holding adults accountable. Through her Let's Move campaign, she's looking to organize American families around change of a different kind, starting with healthier school lunches and access to affordable, nutritious foods. In a Newsweek op-ed, she doesn't sugar-coat her message to parents.
NEWSWEEK  Michelle on a Mission
Al Sharpton Obama's Key Aide?
As black politicians publicly challenge the president, Rev. Al is quietly becoming one of his biggest supporters

He was drawn into a public fight with Tavis Smiley for defending President Obama's economic policies and managed to emerge as the more level-headed of the two. And in recent weeks, he's been responding to growing criticism against the Obama administration by discontented black lawmakers. Could Al Sharpton have found his new calling as the president's ambassador to the black community?
WALL STREET JOURNAL: Obama's New Partner: Al Sharpton
G/O Media may get a commission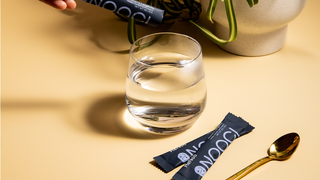 Chana Garcia is a journalist, blogger, and cancer survivor who lives in New York City.