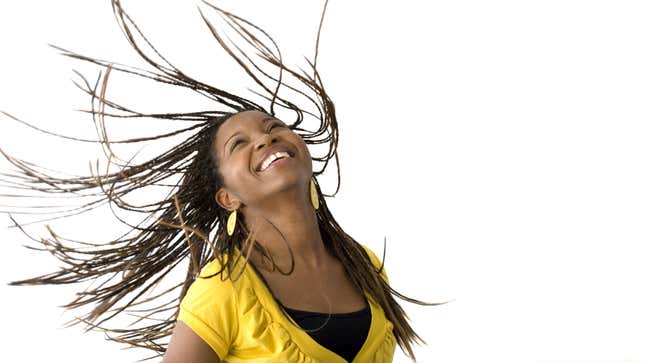 A mere week after presidential hopeful Sen. Cory Booker (D-N.J.) introduced legislation that would ban hair discrimination nationwide, his home state of New Jersey is making it official, passing a bill that prohibits discrimination against a person due to their hairstyle, an issue that disproportionately affects black people who choose to wear their hair in natural or culturally-specific styles.
Tackling A Black Maternal Health Crisis & Embracing Reproductive Justice | The Root Institute
"Unfortunately, it's all too common for African-Americans and people of color to be subjected to discrimination at work or school for wearing their hair in braids, twists, and dreadlocks or embracing their natural curls," said Assemblywoman Angela McKnight (D-Hudson), who sponsored Bill A-5564 with fellow Assemblywomen Verlina Reynolds-Jackson (D-Mercer, Middlesex), Shanique Speight (D-Essex) and Britnee Timberlake (D-Essex, Passaic).
The bill proposes amending the state's current Law Against Discrimination to ensure "that the term 'race' includes traits historically associated with race, including hair texture, hair type, and protective hairstyles," says a press release.
It passed with a unanimous 8-0 vote in the New Jersey Assembly Labor Committee on Monday, NBC News reports, passing both houses. Following Senate and Assembly approval, the signature of New Jersey Gov. Phil Murphy is the only remaining requirement to enact it into law. Once signed, New Jersey will become the third state to ban hair discrimination, following California and New York's passage of similar bills earlier this year.
"It's almost unbelievable to think that in 2019, people face discrimination because of the way they wear their hair, or because of how their hair naturally looks," said Sumter. "For many people, their hair is a reflection of who they are, and everyone should have freedom to be who they are, and be protected from racial bias."
Gov. Murphy's signature is all but guaranteed, as NBC also notes that the new law comes almost a year after biracial New Jersey high school wrestler Andrew Johnson was forced by a white referee to cut his dreadlocks in order to compete in a match. The incident, which went viral and sparked outrage across the country, prompted Murphy to tweet in support of Johnson, writing that "No student should have to needlessly choose between his or her identity [and] playing sports."
"With this legislation, the student would have been protected from this kind of discrimination under the law," said McKnight. Indeed, neither should any American citizen be asked to choose between their identity and a specific workplace, school, etc. While there are still 47 states left to go, New Jersey's new stance is a significant win in the fight to end hair discrimination once and for all.
"If a person of color wants to embrace their cultural identity by wearing their hair in a certain style, they should be free to do so without fear of prejudice," said Reynolds-Jackson. "No one should be told to straighten, cut or change their hair in any way to meet certain norms. It's time we enshrine these values into our law."
Correction: Thursday, 12/12/19 at 4:10 p.m., E.T.: Per New Jersey Senate Majority Communications Strategy and Outreach Manager Jen Sweet, while Bill S3645/A5564, the NJ CROWN Act, has cleared committee in both houses, it is still awaiting Senate and Assembly approval before going to the Governor. The article has been amended to include this clarification.