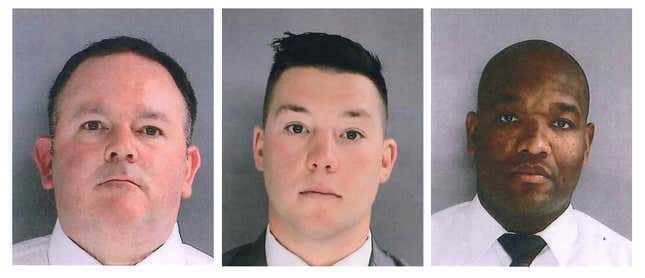 Three former Delaware County police officers are headed to trial after killing 8-year-old Fanta Bility, according to The Associated Press. Bility was killed when the officers shot at her family's vehicle. Ballistics can't tell which officer fired the fatal shot, but the court ruled they'll all be charged in connection to her death.

Former Sharon Hill officers Brian Devaney, Devon Smith and Sean Dolan were charged with voluntary manslaughter, involuntary manslaughter and multiple counts of reckless endangerment the report says. The Root previously reported the three responded gunfire outside a high school football game. When Bility's family vehicle drove past the stadium, posing no threat, the cops assumed they were the source of the shooting and fired at the car. Fanta was killed and her sister was injured.
Prosecutors concluded the officers were negligent in their actions. What else would you call it? They took a third-grader's life for no reason other than their own sloppiness.
More about the pending trial from ABC 6 News:
Lawyers representing Brian Devaney, Sean Dolan, and Devon Smith previously filed a motion asking a judge to dismiss the manslaughter charges.

Defense lawyers argue that because investigators were not able to determine which officer's gun fired the bullets that killed Bility, the manslaughter charges are not warranted. On Monday afternoon, a judge denied the request to dismiss those charges.

District Attorney Jack Stollsteimer said the judge's decision further proves the prosecution was justified in bringing manslaughter charges.

"Each of the three officers shot at the same target, we are bringing the charges against all three," said Stollsteimer.
G/O Media may get a commission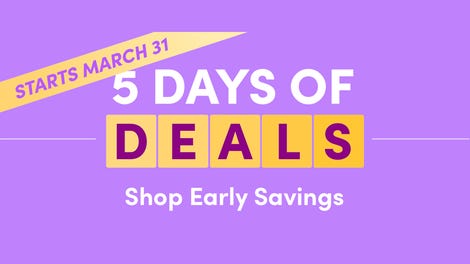 Sale sale sale
Early Savings - Wayfair's Five Days of Deals
The local news is filled to the brim with reports of young people dying at the hands of crossfire because of gang violence or whatever else. However, it's almost more disappointing that officers responsible for saving lives are also taking them in the same reckless manner. They don't need to hold any gun until they figure out how to do their job.