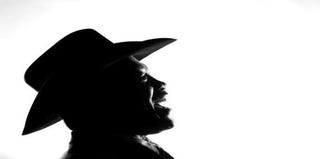 Fox Sports is reporting that boxing legend Muhammad Ali will be in attendance at the funeral of heavyweight boxing champion Joe Frazier, who died earlier this week of liver cancer. Ali and Larry Holmes will be among the mourners for Frazier, the former world amateur and pro boxing champ.
Ali and Frazier had a stormy relationship but made amends in recent years. Frazier was the first man to beat Ali, knocking him down and taking a decision in the so-called Fight of the Century in 1971. He would go on to lose two more fights to Ali, including the epic "Thriller in Manila" bout.
Public viewings of Frazier's body will take place at Philadelphia's Wells Fargo Center on Friday from 10 a.m. to 5 p.m. and Saturday from 10 a.m. to 1 p.m. Frazier's funeral service is set for Nov. 14 at Enon Tabernacle Baptist Church at 11:00 a.m., with a viewing beforehand.
Read more at Fox Sports.
In other news: Gay Activist David Kato's Murderer Gets 30 Years.