The namesake of one of America's most beloved athletes was detained again at an airport after a meeting on Capitol Hill to talk about a previous airport detention last month.

Muhammad Ali Jr., the son of Muhammad Ali, and his mother, Khalilah Camacho-Ali, traveled from Florida to Washington, D.C., on Wednesday to speak to members of a congressional subcommittee on border security about their ordeal of being stopped on Feb. 7 at the Fort Lauderdale-Hollywood International Airport on their way back from a Black History Month event in Jamaica.
The Associated Press reports that Ali Jr.'s attorney Chris Mancini said that Ali was again detained at Reagan National Airport by the Department of Homeland Security for about 20 minutes on Friday.
The attorney noted that Ali Jr. had to speak to DHS officials by telephone and had to show his driver's license and passport before he was allowed to board.
G/O Media may get a commission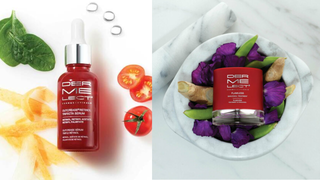 Save $19
Retinol Renewal Kit
A spokeswoman for the Transportation Security Administration, Lisa Farbstein, said that Ali was patted down because his jewelry set off a checkpoint-scanner alarm.
Debbie Wasserman Schultz, the Florida congresswoman who happened to be on the same flight, tweeted a photo with Ali Jr. after he was allowed to board and wrote: "On way home on DOMESTIC FLIGHT Muhammad Ali Jr. detained AGAIN ... Religiously profiling son of 'The Greatest' will not make us safe."
As reported earlier by The Root, when they were stopped in February, Ali Jr. and his mother said that they believe they were stopped because of their Muslim-sounding names. Ali Jr. said that he felt "violated" and that he was "religiously profiled."
"I was just appalled. I'm a U.S. citizen and they're asking me what is my religion?" he said.
Earlier this week, mother and son announced a campaign for religious freedom in the spirit of Muhammad Ali. Many prominent ex-boxers, including Evander Holyfield, Larry Holmes and Roberto Duran, according to AP. They also noted that the Trump travel ban unfairly profiles Muslim travelers.
The sad part is that not many Muslims (or people with Arabic names) are the children or wives of legendary American boxing icons. Nor is the former head of the Democratic National Committee likely to be on their flights. What of the thousands of others who have to face this type of harassment every day?
Read more at the Associated Press.