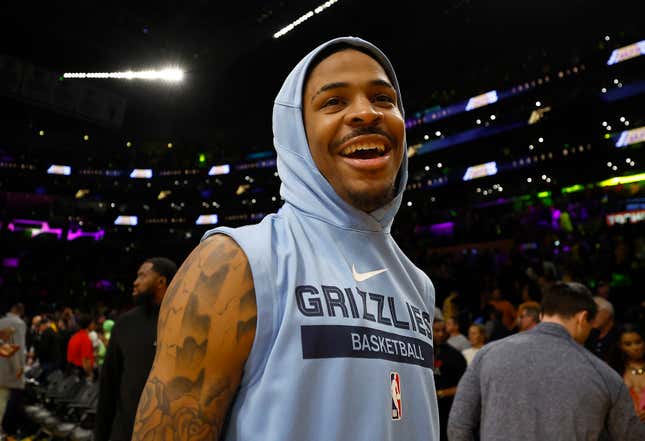 The backlash continues for NBA Player Ja Morant after he was seen holding a gun during an Instagram Live Stream. Multiple outlets, including CBS News and TMZ, are now reporting that his upcoming "Hunger" sneakers collaboration with Nike no longer appear on the Nike and Finish Line apps.
ULTA Beauty Faces A Boycott For Being Trans-Inclusive In Their Marketing
The news comes after ESPN commentator Michael Wilbon said that he would not allow his son to wear Morant's shoes. The shoe incident aside, this is hardly the only consequence facing Morant. In March, he was suspended for eight games after he flashed a pistol inside a Denver strip club on Instagram Live.
Theoretically, one would hope he would have learned his lesson about flashing guns or at least avoided Instagram Live. But earlier this month, he was once again caught on Instagram Live holding a gun while sitting in a car and listening to music.
The public backlash was even more intense this time around. Morant was suspended from all team activities by the Grizzlies. Although, the team is currently in the off-season, so this isn't keeping him from any games. Some commentators have pushed back against the calls for further punishments for Morant, arguing that he didn't actually break the law.
For his part, the star guard has apologized for his actions. "I know I've disappointed a lot of people who have supported me. This is a journey, and I recognize there is more work to do. My words may not mean much right now, but I take full accountability for my actions. I'm committed to continuing to work on myself," said Morant in a statement. 
Nike has been silent on their future relationship with the star Memphis player. But the backlash for this second gun incident doesn't appear to be dying down anytime soon.