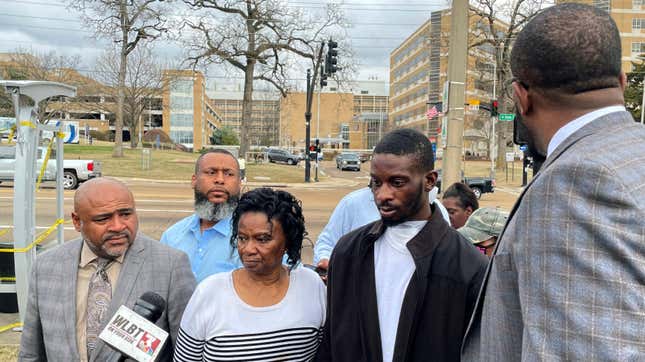 According to a new investigation conducted by Associated Press, the Justice Department is investigating a Mississippi sheriff's department accused of possible civil rights violations in at least four violent incidents. The encounters, all involving Black men, stem back all the way to 2019. Two were left dead, while another victim suffered serious injuries.
Small Town Horror Story: The Vietnam Veteran Who Refused To Leave A Man Behind
In addition, two men say that Rankin County sheriff's deputies forced guns into their mouths during different run ins. A deputy pulled the trigger in one of the cases, which left the man critically wounded. There were two deadly confrontations and for one of them, the victim's mother stated a deputy kneeled on her son's neck while he begged and pleaded that he couldn't breathe.
The AP obtained court and police records that show several deputies who were part of the sheriff's department Special Response Team were involved in all four encounters. Earlier this year in Mississippi, police shot Michael Corey Jenkins. Jenkins said that six white deputies forced themselves into a home where he visited his friend Eddie Terrell Parker, put a gun into his mouth and fired.
Hospital records he shared with AP showed that the January incident left Jenkins with a lacerated tongue and broken jaw. This led the Justice Department to launch a civil rights investigation into the Rankin County Sheriff's Department. In Rankin County, nearly 120 sheriff's deputies serve around 160,000 people.
Though it is predominantly white, the state capital of Jackson has one of the highest percentages of Black residents of any major U.S. city. In addition to the shooting, attorneys for Jenkins and Parker say deputies handcuffed them, beat them, tased them and forced them to lie down on their backs and pour milk on their faces.
In 2020, a different Black man, Carvis Johnson, filed a federal lawsuit alleging a Rankin County deputy put a gun into his mouth during a 2019 drug raid but didn't fire. In July 2021, Damien Cameron—a 29-year-old Black man—died after a violent altercation with a deputy where he was tased and beaten.
Cameron's mother, Monica Lee, witnessed the exchange and claimed that a deputy placed a knee on her son's neck shortly before he died. Deputies Hunter Elward and Luke Stickman have been named as subjects of interest in the investigation.