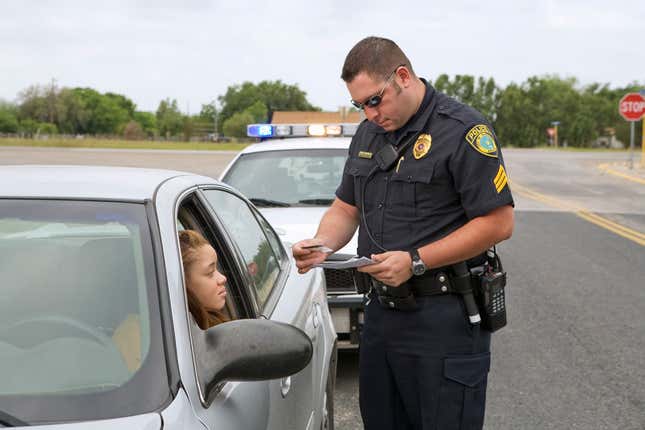 Of all the excuses for running late to work, "the cops took my car" likely won't get you very far. But for Memphis, Tennessee, residents at the mercy of police who can legally seize their possessions without ever charging them with a crime, it wouldn't always be without merit.
Kevin Johnson Executed By State of Missouri After Supreme Court Denies Appeal
In the majority Black city of Memphis, more than 700 vehicles were seized by police, according to reporting from the New York Times. And while some people whose cars were taken were later convicted of a crime, many were not and had to pay fees to get their property back.
Ralph Jones, a 70-year-old welder, told the New York Times that Memphis police seized his truck after accusing him of trying to "solicit a prostitute." The charges were dropped, but police kept his truck and work tools impounded for six weeks before he could get his items returned in exchange for a $750 fee.
"It's nothing but a racket," Jones told The New York Times.
The terrifying part is that this is completely legal. Civil asset forfeiture laws allow police to "seize — and then keep or sell — any property that is allegedly involved in a crime or illegal activity." 
While some states have put limits on asset forfeiture, in Tennessee, the bar is on the floor. Law enforcement needs significantly less proof to take someone's car than to convict them of a crime.
On the flip side, the bar is super high to get your stuff back, mainly if it's a car. To get your vehicle back, you have to prove your innocence, as opposed to the government having the burden of proving your guilt. If you can't prove your claim and post a bond for your things within 30 days, you automatically forfeit your property to the police.
Advocacy organizations like the Institute for Justice have argued that profit incentives largely drive these laws. For example, in Tennessee, 100% of the funds generated from "seized" property go to law enforcement.
Obviously, law enforcement officials in Memphis have a different explanation. Cerelyn Davis, the Memphis Police Chief, championed asset forfeiture as a way to cut back on reckless driving and drag racing. "Take the car. Even if the case gets dropped in court, we witnessed it. You did it. You might be inconvenienced for three days without your car. That's enough," said Davis in 2021.
However, for residents like Jones, who was never even charged with a crime, it certainly seems like more than an inconvenience.