Nayla Kidd, the Columbia University sophomore whose disappearance during finals at Columbia University went viral and scared mothers everywhere, was found by police more than two weeks after she seemingly vanished into thin air.
It turned out that Kidd, who hails from Lexington, Ky., and was majoring in engineering and social science at the school, said that she "needed to break from my old life of high pressure and unreasonable expectations," and so she did.
Kidd sought to leave her entire old life behind and dropped out of school to begin a totally new life as an artist.
Kidd spoke with a reporter from the New York Post (side note: She had to be from out of state to give that rag an exclusive) and penned the essay "Why I Had to Leave My Ivy League Life and Disappear" to give context to why she went off the grid for more than two weeks.
Kidd explained that in her journey at Columbia, she went from being a "star student to a slacker" starting her freshman year; she said she found the academic and social atmosphere at Columbia cold.
G/O Media may get a commission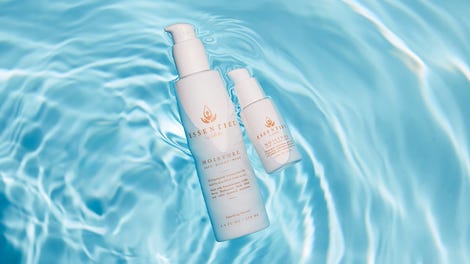 20% off
Essentiel by Adele
"School just wasn't interesting to me anymore because I didn't have any close connections with my teachers," Kidd wrote. "I came from a small, tight-knit community at [my high school], and at ­Columbia I was lucky if a teacher talked to me. I'm a social learner and Columbia didn't provide me that opportunity."
Kidd said that she "had been waking up every day for months with a feeling of dread and doom," and finally, that spring, reached her breaking point and decided to "plot her escape."
"On a rainy day in early April, I couldn't take it anymore," wrote Kidd. "I broke down hysterically crying on campus while I was trying to study for a test in Lerner Hall. Completely overwhelmed, I didn't stop sobbing for all 10 blocks to my apartment […] . At 7 a.m. the next morning, I shot up in bed and told myself, 'I'm ­going to change this.'"
Kidd said she saved all her money from her job on campus, sold some of her belongings, found a room in the Williamsburg neighborhood of New York City's Brooklyn borough and moved in. She shut down her Facebook page, changed her phone number and closed her bank account. She said she wanted time to herself to figure out such a dramatic move.
"I felt like sharing would force me to explain something I hadn't even figured out myself," she wrote. "It wasn't normal to just quit school. But I never expected it to get so out of hand."
Kidd said that one day she decided to turn on her phone, and one message from a friend said, "Just Google yourself."
When she did, she saw a slew of news articles that reported her missing. Police came to her door not long after and took her to a police station to meet her mother. They never did explain how they found her.
Kidd shared that she felt a lot of guilt for leaving (especially on Mother's Day) but needed time for herself.
She ended the column with a pretty self-aware assessment: "I finally broke down because I was living a life I thought I should be living instead of living the life I want."
Read Nayla Kidd's entire essay at the New York Post.