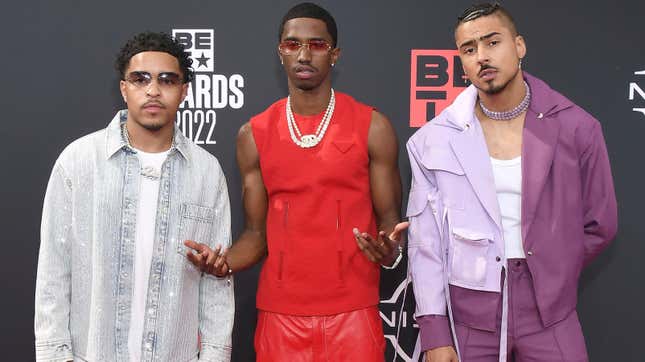 On Sunday, Justin Combs—one of the sons of Sean "Diddy" Combs—was arrested and charged with a misdemeanor for driving under the influence. TMZ, the first outlet to report the arrest, shared photos of Combs talking to an officer.
Courtney B. Vance in Heist 88 Is Our Black TV Pick of the Week
According to online records from the Los Angeles County Sheriff's Department, he was arrested a little after 9 a.m. and booked about two hours later. It happened in Beverly Hills after officers saw Combs' vehicle pass through a red light.
Upon witnessing this, a traffic stop was conducted a spokesperson for the Los Angeles Police Department said. Online records revealed that Combs' bail was set at $5,000 and he was released on his own recognizance at 12:30 p.m. Justin Combs is the son of Diddy and Misa Hylton. Hylton spoke out about the news on Instagram stories.
"I'm not protecting no one anymore, just my son," she wrote. "The statement 'a fish rots from the head down' means that, in addition to being a major contributing factor in a family or organization's success, leadership is also the root cause of its failure and demise. The Truth shall set you free."
Hylton didn't stop there and seemingly threw shots at Diddy's relationship with rapper Yung Miami. "Act BAD BAD boy I used to want to be a BAD Girl I chose to be a QUEEN Tried and true. I'm not perfect but I am INTENTIONAL."
Combs, 29, is the hip-hop star's oldest biological child. He went to UCLA on a football scholarship. He then graduated from the university in 2016 with a sociology degree. He was also featured on a 2010 episode of MTV's My Super Sweet Sixteen with Diddy and also made a cameo on Starz series Power Book II: Ghost.

Diddy, 53, is also a father to Quincy, 32, and Christian, 25, and daughters D'Lila and Jessie, 16, Chance, 16, and Love, 8 months.