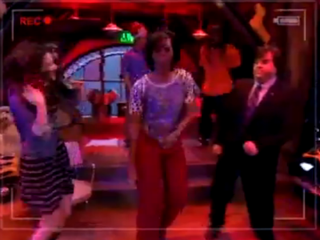 Apparently, one of Malia's and Sasha's friends didn't believe the first lady had the clout to get a guest spot on the hit kids' show iCarly when the topic came up recently at Camp David ("I've stayed at Buckingham Palace!" Mrs. Obama says she told her). This clip of her appearance in a "random dancing" segment, courtesy of WorldStarHipHop.com, should be enough convince the young naysayers:
Read more at Madamenoir.
In other news: 45 Percent of Homeless Vets Are Black.