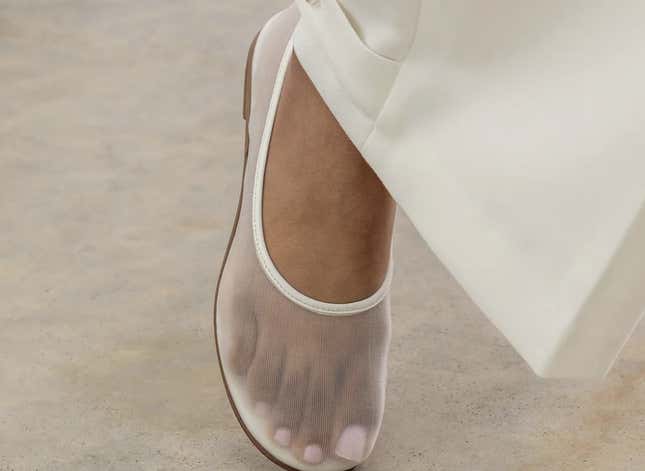 At The Root, we're usually all about the latest fashion trends. But one summer shoe trend that caught us completely off guard is mesh ballerina flats. Celebrities like Jennifer Lopez and Chrissy Tiegen have been spotted wearing see-through flats like the popular pair from Dear Frances, that has the internet divided.

Handmade Italian Leather Slippers By Steen, Are They A Hot Buy?
Some are calling them a must-have. While others think they're a hot mess – both literally and figuratively. Like this TikTok user who rightly points out all of the rocks that are bound to get caught in the tiny holes in your shoes.

When I think about mesh shoes, the first thing that comes to mind are the colorful plastic slippers that were the hottest thing at every dollar store in the early 2000s. I had a pair in practically every color, and wore them until they fell apart (which usually wasn't long after I bought them).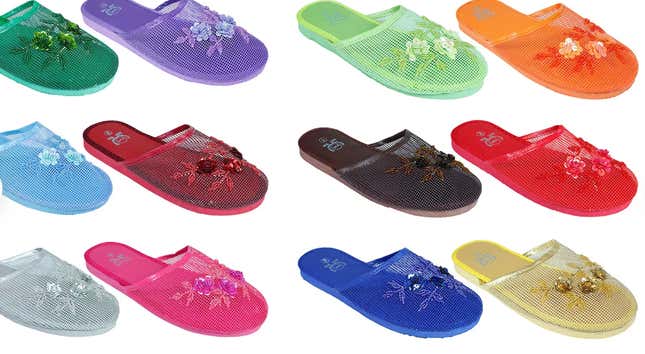 But luckily, the latest versions of the trend are a long way from plastic slippers and should last beyond a few trips to the grocery store.
If you want to try out the latest mesh shoes for yourself, you're in luck. We've rounded up our favorite takes on the warm weather trend at practically every price point. But if you want to stick with the OG plastic version, we won't judge. You can still find them on sale at Amazon and Etsy. Just make sure your pedicure is on point before you rock them!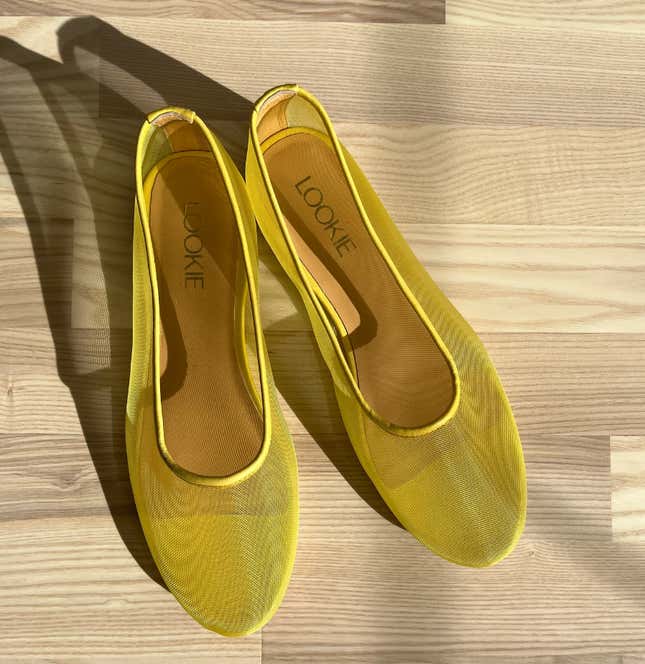 If you're looking for a pop of color, we love these yellow tulle ballet flats we found on Etsy ($164.05). The bold yellow make them a perfect summer wardrobe staple. And the low heel and cushioned insole make them comfortable enough to wear all day.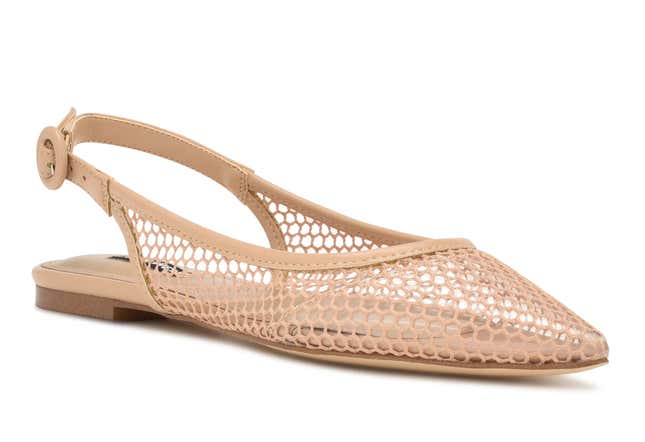 Looking for a slingback that looks great with both jeans and dresses? Look no further than the Branid Mesh Flat from Nine West ($79.99). We love that the heel strap can be adjusted for optimal comfort.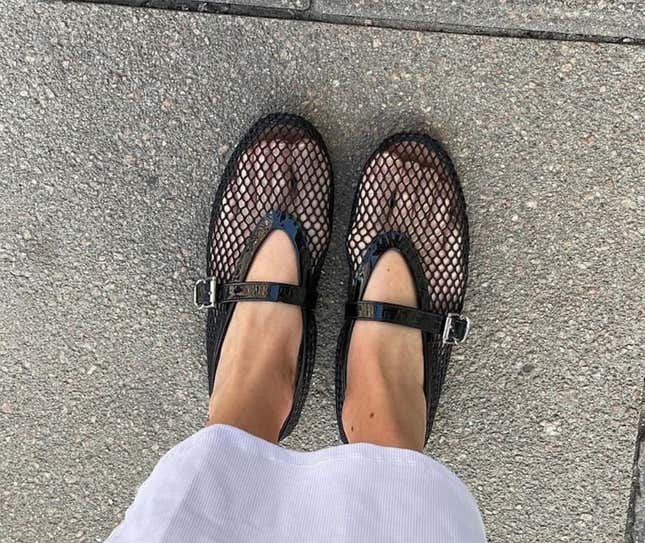 These Black mesh mary janes we found on Etsy ($169.51) are perfect for running errands when you want to level up from Crocs or flip flops.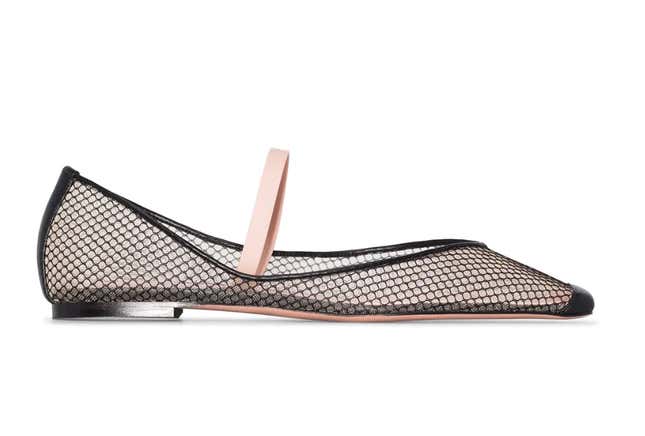 If you're ready to totally embrace the mesh shoe trend and don't mind spending a little more, try the Tremaine mesh ballerina shoes from Piferi ($470). This flirty and feminine flat is made of vegan leather.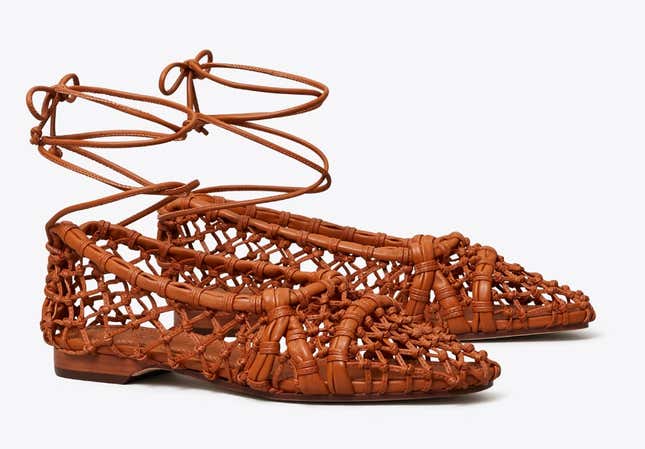 Ok, so while the Helena Mesh Lace Flat from Tory Burch ($159) isn't an exact take on the mesh trend, we couldn't resist these knotted leather flats. Wear them with your favorite summer dresses and show off the sexy ankle ties.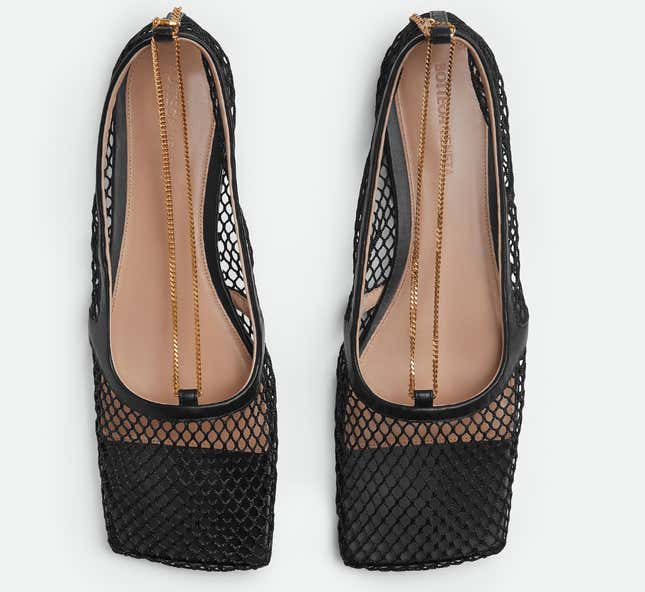 You won't have to worry about anyone wondering if your shoes are from the dollar store when you're rocking the Stretch Ballerina Flat from Bottega Veneta ($1250). The gold chain accent is a seriously luxurious accessory.