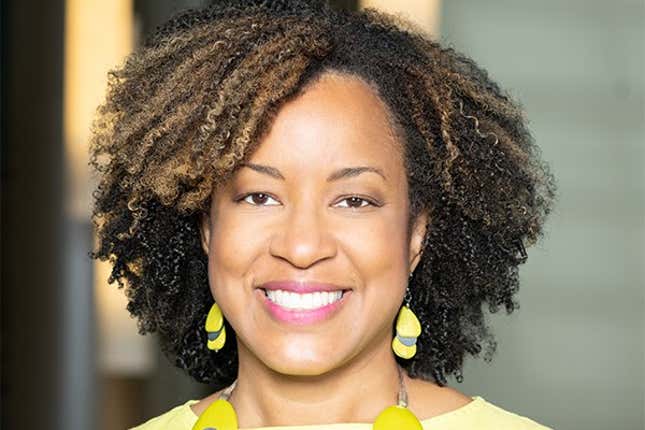 On January 1, renowned ethnographer Marla Frederick will become the dean of Harvard Divinity School. The announcement was made by President Claudine Gay. David Holland, the John A. Bartlett Professor of New England Church History, will be the school's interim dean until Frederick starts.
Tackling A Black Maternal Health Crisis & Embracing Reproductive Justice | The Root Institute
From 2003 to 2019, Frederick worked as an assistant professor in the Department of African and African American Studies at Harvard. During that time, she was also a vital voice on the Committee on the Study of Religion. In addition, Frederick served as a director of graduate studies and chair of the admissions committee for the Department of African and African American Studies.
"We are thrilled to welcome Marla Frederick back to the University," Gay said. "Her scholarship and her leadership have been distinguished by wide-ranging curiosity and engagement, and I am confident that those qualities, as well as her deep devotion to the mission of Harvard Divinity School, will make her an outstanding dean."
Provost Alan M. Garber, who helped lead the search for a new dean, stated that Frederick is cognizant of the complexities attached to the role. "Marla deeply understands the unique role and influence of the Harvard Divinity School, and why it is a cherished institution," he said.
"She recognizes the challenges and opportunities facing the School and will bring a fresh perspective informed by her service both within and outside of Harvard. Beyond her credentials as an influential scholar, she is also a devoted teacher whose thoughtful, collaborative nature shines through in everything she does. She is the right person to lead HDS in the years to come."
Frederick currently serves as a professor of religion and culture at Emory University. Originally from South Carolina, she received her bachelor's degree from Spelman College and her doctorate in cultural anthropology from Duke University. She currently works at Emory University, where she currently serves as a professor of religion and culture.
"I look forward to joining the HDS community in developing religious and civic leaders for our increasingly complex and diverse society," Frederick said. All we can say about Frederick's appointment is that it's about time.