In July 2014, Farad Polk went to Chicago's Cook County Jail to visit his son who'd been locked up on a drug charge. After being told by correctional officers at the jail to go down a hallway, Polk found himself locked inside a empty maximum security visiting area for over 30 hours.
On Monday, Polk was awarded $600,000 for emotional stress caused by the ordeal.
"We're tremendously sorry for what this man went through," Cara Smith, the jail's executive director, told the Chicago Tribune in a 2014 interview.
According to the Tribune, Polk was visiting his son, who was awaiting trial for a drug charge and had been moved to a new portion of the prison.
"He was told to proceed ahead and stay to the right to go to the visitor area," Smith said. "He encountered a door that was propped open and he went in and the door shut behind him."
G/O Media may get a commission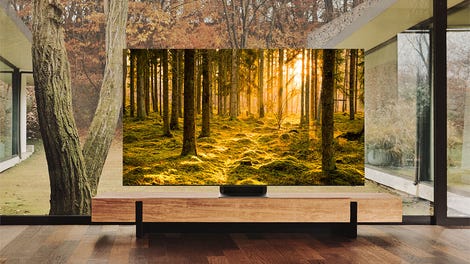 Up to 40% off
Samsung Smart TVs
For 31 hours, Polk was locked inside a room where people visit the "highest classification," super-maximum-security prisoners, the Tribune reports.
"There's no reason to check on that room because it's not used on the weekends," Smith said. The room was still being built so there were no cameras. Polk was rescued after he broke a sprinkler head, which sent a direct signal to the Chicago Fire Department.
"We've been looking at how and why and what went wrong," Smith told the Tribune.
"Multiple things obviously failed, including a contractor leaving a door open while they did work in our jail. It was a perfect storm of circumstances that led to this horrible incident," she said.
Read more at the Chicago Tribune.