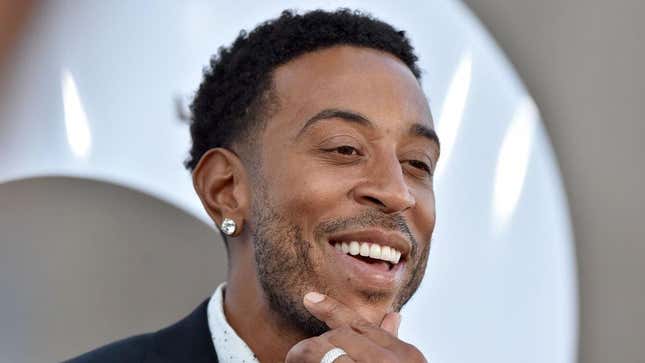 Ludacris is underrated. The list of rappers who could release hit records for half a decade and then star in one of the most popular and successful movie franchises of all time is small. He's quite literally had the dream career for an entertainer and he's taking none of it for granted.
Beyoncé Becomes The Queen of The Grammys With Record Wins
During an interview with The Root, when asked about the opportunity to star in the iconic Fast & Furious franchise, Ludacris said, "It's the gift that keeps on giving. It's a blessing. To be in 2 Fast 2 Furious, and then you'll never know if you'll get a call back to be in Fast Five. But, then five turns into six, six turns into seven, etc."
He continued, "It's so far exceeded my expectations for when we first started. It's a blessing every time we get a call back to do another. I love the camaraderie that we have built and the family we have built off and on camera. It's a part of our lives now. It's a part of history and it's all a part of our legacy."
Even though the Atlanta rapper is enjoying the fruits of his labor, he's also making sure that others do as well, which is why the famed entertainer is teaming up with Rice Krispies Treats so he and other parents can connect and spend time with their families.
The Grammy Award-winning rapper and Rice Krispies Treats are coming together to produce, "Treat. Eat. Compete.," a game set that will allow parents to spend quality time with their children. Each set includes specialty items including custom score sheets, markers, instruction cards and a Ludacris-inspired bucket hat "winner crown." This will allow families to play a myriad of games including "Wrapper Rhymes," "Stick the Landing," "Unicorn Duel," "Treat Mitts," and "Krispie Cannon."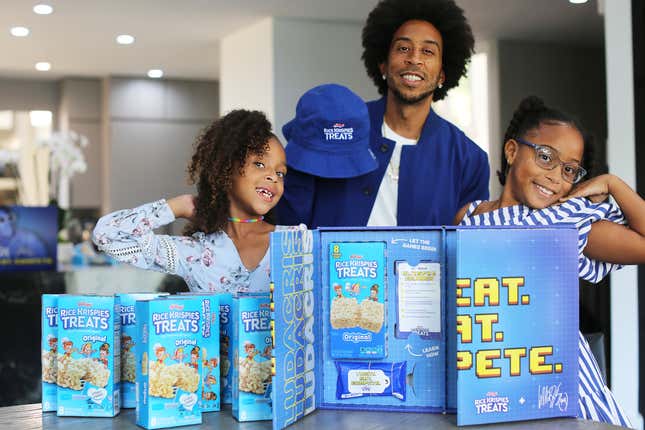 But this won't just impact those who buy the limited edition game set. Alongside a donation of $100,000 that Rice Krispies Treats is giving to the Boys & Girls Clubs of America, all the proceeds made will be given to the national organization to help kids play and create in a safe environment.

"The Boys & Girls Club has a special place in my heart because that's where my father went when he was growing up in Mount Vernon, N.Y. That's why I say it's very dear to me. I just know the impact we're gonna make and continue to make by donating this $100,000 because it's a safe place," said Ludacris.
Also, in a world filled with distractions that will deter children from being creative, Ludacris sees the importance of fostering the growth and development of kids' creative minds.
"In order to be creative, you truly have to be around creative people and do constructive things that allow you to be creative. That's what we're doing with the Rice Krispie Treats and with 'gamifying' snack time, and all of that is just bringing the family back together at a time where everyone's doing separate things all the time," he Ludacris.
Starting on May 8, fans of Ludacris and Rice Krispies Treats can buy the limited edition game set on ricekrispiestreats.com while supplies last.