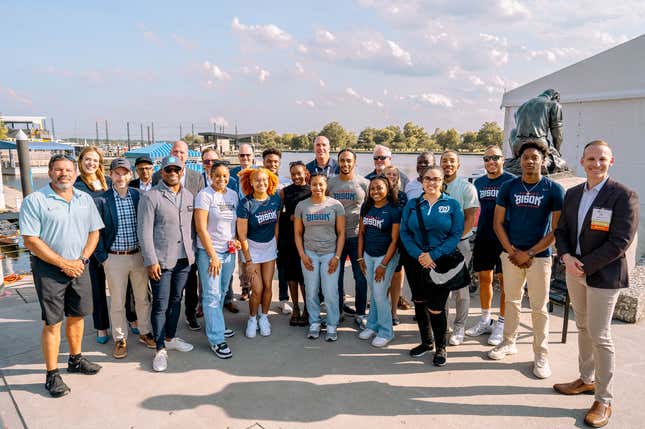 Some people have all the luck. Howard University's Bison Swim & Diving Team hasn't missed yet. They made headlines and history gracing the cover of Sports Illustrated back in February. Monday, they were invited to an exclusive event by Discover Boating to learn first-hand how to boat on the water, a recreational activity Black people are often left out of.

Small Town Horror Story: The Racist Attack Of A FedEx Worker
After a record-breaking swim season, the team traveled to the American Boating Congress not to dive or swim but to rest afloat the waters of The Wharf in Washington, D.C. with the National Marine Manufacturers Association. During the exclusive event, the team learned in depth about how to start and support a boating hobby that may seem out of reach.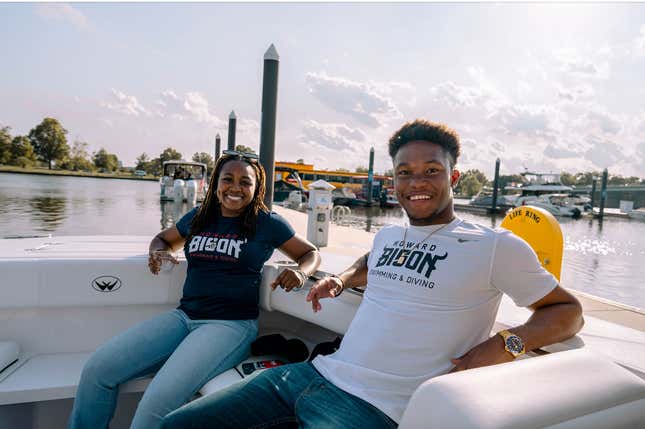 The assumption is that only the wealthy one percent or upper middle class can afford to cruise along the rivers. However, NMMA found that recreational boating is more accessible than we perceive. Specifically, 85 million people go boating each year. However, only 7.7 percent of boaters are Black, according to the National Recreational Boating Safety Survey.
This event was a step forward to addressing that racial gap but also offered the Howard athletes more ways to explore the waters beyond competing. Boating executives helped them learn about career opportunities in the industry as well as the specifics on how to personalize their boating experience.
"We were thrilled to have the Howard Bison Swimming and Diving team join Discover Boating for an exclusive event at the American Boating Congress this year," said Kevin Williams, VP of Marketing at NMMA. "This opportunity allowed students, who have a natural affinity for the water, to experience the boating lifestyle and connect with executives to explore potential career paths in the marine industry. Inviting this next generation of people to boating brings many exciting opportunities to them and helps us grow this great industry!"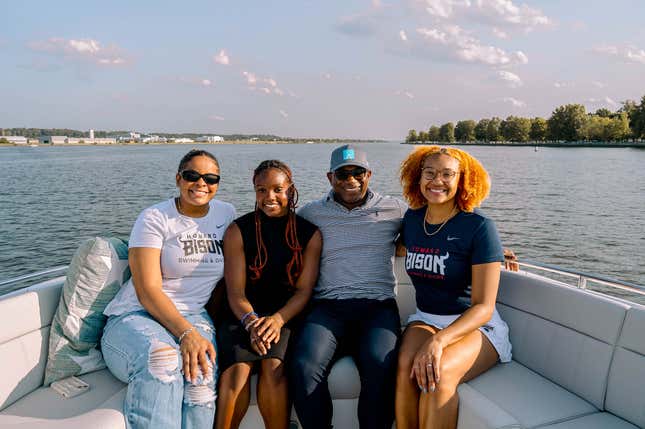 From choosing where to boat based on their interests to learning the specs of different types of boats, the athletes were given a well-rounded introduction to a potential outlet for summertime fun and mental wellness. Research from Discover Boating found that boating triggers a "brain reset," promoting physiological and psychological changes that expand our health and wellness.
It only makes sense that athletes who love to swim get the chance to sail off and discover the waters beyond the competition pool.