In Jerry Reese's first season as the New York Giants general manager, the team advanced to Super Bowl XLII and defeated the New England Patriots. Now, four seasons later, the Giants have made it to Super Bowl XLVI, and they'll face the same opponent Sunday.
But much has changed for Reese.
He suffered through the 2009 and 2010 seasons as the Giants missed the playoffs. He was deluged with hate mail and nasty voice mails in August when fans believed he was doing a terrible job in rebuilding the team. The heat increased in December when the Giants' record dropped to 7-7 after losing against the lowly Washington Redskins, putting New York at serious risk of missing the playoffs for the third consecutive season.
However, Reese's plan of eschewing glitzy, big-name free agents was the right move — unlike the Philadelphia Eagles' "dream team" (which, by the way, missed the playoffs). Reese was steadfast in never doubting his strategy, even as fans called for his firing.
"It's just part of it," Reese told reporters Thursday. "Last year we win 10 games and we don't qualify for the tournament, and you're not that smart. This time we win nine games, win a division, less games, and now it seems I'm pretty smart again. It just comes with the territory, and that's just part of it. It just is what it is."
G/O Media may get a commission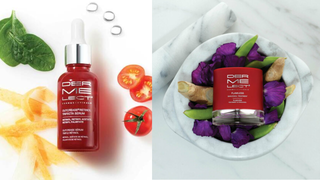 Save $19
Retinol Renewal Kit
It helps that the only person who really matters — Giants owner John Mara — never lost faith in Reese. He said the GM's eternal optimism is inspiring and rubbed off on him.
"I can't say there were a lot of people, with the exception of maybe our general manager, who thought we were going to be here," Mara told reporters at Super Bowl Media Day. " … It gets me confident. So I think he has grown quite a bit. And we're very fortunate to have him."
Reese is among a half-dozen African-American executives charged with running an NFL team. Baltimore's Ozzie Newsome, whose team won Super Bowl XXXV after the 2000 season, barely missed getting here again. The Arizona Cardinals' Rod Graves reached Super Bowl XLIII following the 2008 season, while the Detroit Lions' Martin Mayhew and the Houston Texans' Rick Smith constructed playoff teams this season.
Reese said he's driven to succeed because he owes it to the Giants organization, his family and another group. "Number 3, African-American kids coming behind me," he told Sporting News. "I want to set the mark high so they can see, 'Wow, Jerry's doing it.' And the people before me, who yearned to be in this spot — I'm not going to let those people down who really suffered and had to take some incredible abuse with respect to African Americans advancing in any field, not just pro sports.
"I said, when they hired me, at the presser, I thought it was my time to carry the torch. And I don't take that lightly."
With him reaching two Super Bowls in his first five years on the job, no one is taking Reese lightly, either.
Deron Snyder writes his "Loose Ball" column for The Root. Follow him on Twitter and reach him at BlackDoor Ventures, Inc.