Former Duke University guard Grayson Allen is all of the adjectives used to describe white basketball players who are relentless gritty, hard-nosed and scrappy. He's been called a "real student of the game," but Grayson Allen is also a term usually used to describe black men: thug.

For years, Allen has been one of college basketball's dirtiest players. I wrote about his on-court thuggery and how Allen's white privilege has prevented him from being properly disciplined here. Here's a brief synopsis of some Allen's on-court college antics from that piece in 2017.
On Dec. 21, Allen committed his third tripping violation against Elon's Steven Santa Ana. That's right; when things weren't going Allen's way, he stuck out his foot and kicked his opponent, causing him to fall.

Luckily, no one has been seriously injured thus far, but nothing—nothing—has stopped Allen from throwing full-on temper tantrums on the court. While I'm fully aware that on-court retaliation is part of the game, where Allen's behavior turns into thuggery is the fact that he's initiating the violence.

In a Feb. 8 matchup with Louisville, Allen stuck out both his legs after falling to the floor and tripped Cardinals forward Ray Spalding as he ran up-floor. He was issued a flagrant foul and that was it.
Later that same month, Allen tripped Florida State guard Xavier Rathan-Mayes as the Seminoles guard began to run up-court, resulting in a public reprimand from the ACC, but no suspension.

After Allen's third violation, coach Krzyzewski swore that he would handle it. After a public outcry demanding that Allen be disciplined, Coach K came out and announced that Allen had been stripped of his team captaincy and placed on an indefinite suspension.

On Dec. 31, Duke played its first game without Allen and got crushed by Virginia Tech, 89-75.

Minutes before Duke's Wednesday-night game against Georgia Tech, it was announced that Allen would be in the starting lineup. His indefinite suspension lasted one game—just one.
Allen was coddled through his college career. His on-court violence was seen as a testament to his toughness. Despite having crossed the line several times, Allen was never properly reprimanded for his behavior. On Thursday, during a Summer League game against the Atlanta Hawks, Allen—playing for arguably the whitest team in the whitest place in the world, the Utah Jazz—appeared to be back to his thuggish ways.
G/O Media may get a commission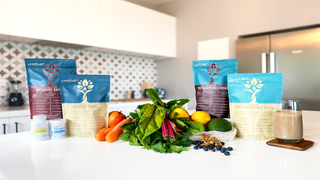 First off, it's a Summer League game. More than half of these players are going to be working at a Waffle House once the season starts. It doesn't count towards anything. If you added winning every game in the Summer League with 50 cents, you'd still be about $2 short of a medium fries from McDonald's.
Does any of this stop Allen from being a "gritty, hard-nosed," spoiled, white-privileged asshole?
Secondly, Trae Young had him beat on the play and there was nothing wrong with Allen fouling Young to keep him from getting the shot up. Where things started to get real "Grayson Allen-y" was his not moving his arm once he committed the foul and the shoulder to the stomach after Young gave him the "dude, get off of me" push.
And what did Jazz coach Quin Snyder have to say about Allen's play? He apparently loves his tenacity on the defensive end, but added that his interaction with Young was a bad play by the rookie, Yahoo Sports reports.
Looks like Allen's thuggish ways will continue in the NBA as he can't even put the shit on pause during a Summer League game. At this point, I'm just wondering what adjectives announcers will use to continue to pamper his knuckleheaded behavior.