California is known for many things: Hollywood. Compton. Knowing how to party. In 2020, California may become known as a sanctuary state for women because a new group of laws, set to take effect Jan. 1, offers strong legal protections for all workers, but especially women.

First, the statewide minimum wage will increase to $12 an hour for employers with 26 or fewer employees, and to $13 an hour for employers with more than 26 employees. These increases come after a 2016 law that gradually increases the minimum wage to $15 for workers by 2023, reports The L.A. Times.

Once implemented, California will have the nation's second-highest minimum wage after Washington state, where the minimum is $13.50.
California Labor Secretary Julie Su said the increase is critical to California's economic strength. "People talk about prosperity and GDP growth, but that's not enough," Su said. "One in 3 California workers makes less than $15 an hour. That is not how we want to build an economy."
While all state residents will win with this new law, other labor laws will particularly benefit women:
Working Moms
Working women who breastfeed will no longer have to pump in questionably-cleaned toilet stalls or struggle to find a clean place to pump now, thanks t0 SB-142. The law requires employers to provide a room that will serve as a lactation room for workers. Under the new law, employers must also provide a refrigerator or cooling unit to store breastmilk.
G/O Media may get a commission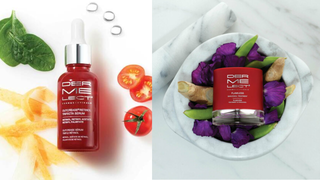 Save $19
Retinol Renewal Kit
#MeToo Survivors
Birthed out of the #metoo movement started by Tarana Burke, AB 9 offers women who have experienced discrimination or harassment at work more time to file a complaint.
"Under current law, workers have a year to file complaints of discrimination, harassment and retaliation in court, the Times reports. "AB 9 extends the deadline to three years."
Victim advocates say the new law is a win for women who may need more time to process and admit what really happened to them.
Boardroom Bosses
Enacted last year, Senate Bill 826 requires that companies have women leaders on their boards. The law mandates that publicly traded companies with headquarters in California have at least one woman on their board of directors by January 2020. By the end of 2021, boards must add additional women, depending on their size. Companies that refuse could pay a $100,000 fine.
Of course, there's been pushback. The Judicial Watch and Pacific Legal Foundation, both conservative groups, have filed lawsuits against the law.
The Proud & Natural
Last and certainly not least, there's the now-famous C.R.O.W.N. Act, which banned hair discrimination in the state of California, making it the first state in the nation to prohibit discrimination against natural black hair at work. (Editor's Note: New York and New Jersey have since followed suit.)
Although I've never taken much stock in my identity as someone born and bred in the Golden State, today I must say I'm really proud to be a home-grown Californian.