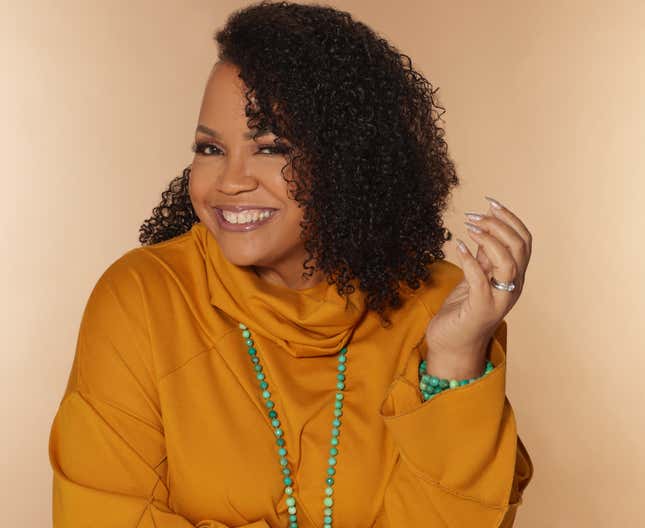 This story is part of our new Start. Build. Grow. series, a celebration of August's Black Business Month.
Small Town Horror Story: The Mississippi Burning of Three Anti-Segregationists
When Lisa Price sold her Carol's Daughter line of hair products to L'Oreal in 2014, it was met with mixed reactions. While some thought it was a boss move that gave her a powerful ally in the crowded beauty space, others criticized the deal as selling out and giving up yet another thing that was supposed to belong to Black people.
I recently caught up with Price to reflect on Carol's Daughter thirty years after the brand's launch, and it was clear from our conversation that she hasn't stopped working on her brand. And the products, like the new Born to Repair line designed for damaged hair, haven't missed a beat.
From a Hobby to a Hustle
"I started experimenting with making moisturizers in my kitchen because I've always had really dry skin, and I could never find anything that worked. I didn't think of it as a business. But after a few years, my mom suggested I sell my butters at St. Mary's flea market. And that began the brand," she said.

The company name honors Price's mother, Carol, who encouraged her to turn her hobby into a hustle. And her mission was inspired by her customers of color searching for products that helped their dry hair.
"I was out at the craft fairs with my body butters, and women were coming up to me looking for moisturizers and detanglers for their hair," she said.
Price began experimenting with recipes in her kitchen and tested them on herself. And soon, she saw her hair in a way she had never seen it before.
"I realized I was settling for what my hair could look like and what it could do. I didn't know I could have agency over my natural texture and that my curls could be defined and not frizzy," she said.
With help from friends who were stylists, her popularity grew as Black and Brown beauties everywhere fell in love with Carol's Daughter products. And before long, Price had a pretty impressive list of loyal customers, including Jada Pinkett Smith and Mary J. Blige.
In the late 90s and early 2000s Carol's Daughter's Brooklyn store was the place to be. At a time when good products for natural hair were hard to find, this lavender and vanilla paradise was stocked with shampoos and styling products that were guaranteed to leave your curls poppin'. So when it closed its doors in 2012, it took a little piece of my heart with it as I tried to cope with yet another sign of gentrification in Fort Greene.
Selling Out or Leveling Up?
In 2014, Price made a deal with beauty giant L'Oreal USA to acquire her company, a move L'Oreal said would help them reach consumers of color. And while some thought making a deal with a company with a portfolio of beauty industry heavy hitters like Garnier, Essie and Maybelline New York would leave Carol's Daughter in good company, others were less than thrilled. Price took the heat on social media from Black customers who believed L'Oreal would destroy a product created for them. But she says the acquisition was the best way to secure Carol's Daughter's longevity while protecting her company, her family and her employees.
"The business grew organically, and then it got to a point where I couldn't figure out how to keep it safe and expand because access to capital for Black-owned businesses back then was basically non-existent," she said."This exit allowed [my investors] to recoup what they had invested with some profits – because they helped to build the business. Then the brand gets to live on, and my husband and I can build some generational wealth for our family."
And while she stands by her decision, Price says she understands why some people may have been disappointed.
"I understand why we as a community would feel that way. We don't have a history of things going well when other people come into our communities and our businesses," she said.
Price says all of her employees kept their jobs and adds that the move helped set the tone for other big deals for Black-owned beauty businesses space, including Unilever's 2017 acquisition of Shea Moisture, MAV Beauty Brands' deal to acquire The Mane Choice in 2019. And earlier this year, Monique and Melvin Rodriguez inked an acquisition deal with P&G for Mielle Organics.
Nearly a decade after selling her company, Lisa Price says she is still very much a part of Carol's Daughter's DNA.

"I maintain the history. I'm the voice responsible for education, casting, writing and marketing. I create products and fragrances," she said. "I know that I did what I was supposed to do and what I needed to do."