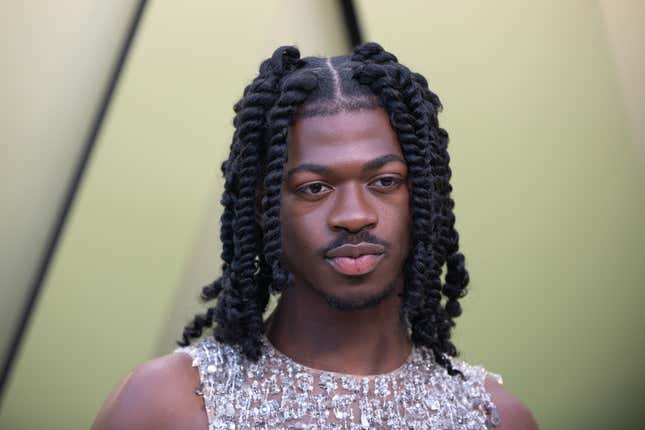 It looks like the "Old Town Road" has led Lil Nas X to apologizing to the trans community after sending a controversial tweet on Tuesday.
T-Boz & Chilli Tell Their Story For The First Time In TLC Forever, Our TV Pick This Week
According to People, the Montero artist tweeted a since-deleted picture of a girl who looked similar to him with the caption "the surgery was a success," as if to suggest he'd transitioned. This, in turn, sparked outrage from members of the trans community who felt he was poking fun and making light of transitioning amidst a time where several legislations have either been proposed or enacted to further oppress trans people. The community also took issue with how the "Industry Baby" rapper responded to users who tried to shed light on why his joke caused offense.
A while later, he took to Twitter again to apologize: "Apologies to the trans community. I def handled that situation with anger instead of considering why it was not cool. Much love to you guys. Sorry."
When another user, who identified as a trans woman, challenged his apology, referring to it as "fake as hell" and saying that he ought to put his money where his mouth is instead, Lil Nas X responded: "girl eat my ass." This reaction, allegedly and subsequently caused other fans of the rapper to verbally harass the woman online.
This exchange comes as several states such as Florida, South Dakota, Kentucky, Virginia and Tennessee have put up funding and/or attempted to enact anti-trans bills and laws in place in recent weeks and days. One user pointed this out online, admonishing people to instead turn their outrage and energy to fighting back against the legislation and not the artist.
"This fake outrage directed at Lil Nas X should instead be focused towards politicians, and lawmakers that are actually out here making a mockery of trans ppl. All of this press for Nas posting a picture of a girl that looks like him, are y'all for real? Stay focused, WTF," she wrote.