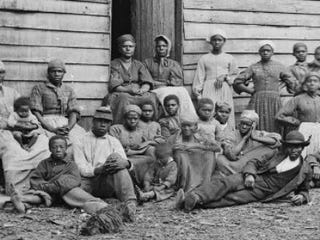 Letter from freed slave to master creates buzz: A letter from a freed former slave to his onetime master was reportedly written in August 1865, but it has people talking this week because of its remarkable balance of civility, cynicism and smarts.
BET bans Nikki Minaj video: Nicki Minaj has used shock value to stay in the spotlight and to stand out from other hip-hop acts. But it looks like her latest video for BET went a little too far.
Susan G. Komen pulls money from Planned Parenthood: Yesterday a Komen spokesperson told the Associated Press that the foundation, which has raised more than $1 billion for breast-cancer research, education and prevention, had simply changed its funding policies to exclude any organization under investigation by local, state or federal authorities. But in a widely circulated statement, Planned Parenthood President Cecile Richards cried foul. 
How Newt lost Florida: Slate says it wasn't just the bad debate performances and the moon base. Rather, his disorganized campaign got outflanked and outclassed.
Like The Root on Facebook. Follow us on Twitter.