Attorneys representing the 6-year-old son of Korryn Gaines—who was gunned down in her Randallstown, Md., apartment by a Baltimore County police officer last year—have filed an amended lawsuit that disputes details of the shooting as told by police.
On Nov. 14, lawyers for Gaines' son, Kodi, said that his mother, 23, was not pointing her shotgun at police when county Tactical Officer Royce Ruby Jr. shot her from the hallway outside her apartment with an assault rifle following an hourslong standoff with police in August 2016, according to the Baltimore Sun.
"There was this … suggestion that Korryn Gaines was pointing her weapon at police officers at the time she was shot," attorney Kenneth Ravenell said. "That is just not true."
G/O Media may get a commission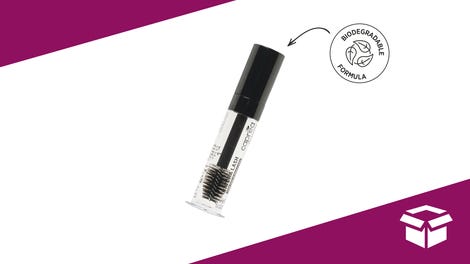 It's $8
20% Off Lash + Eyebrow Serum 2.0 - Caprea Beauty
Ruby hit Kodi, who was 5 at the time, twice when he fired his weapon at Gaines, according to the complaint. When the officer shot from the hallway through the drywall, he hit Kodi in the face. When he shot Gaines in the kitchen, he hit Kodi in the elbow.
Ravenell said Kodi was standing "at his mother's hip" at the time.
"He's going to remember that he watched his mother be gunned down in his presence," Ravenell said. "That's what this 6-year-old will have to live with for the rest of his life."
The lawsuit against the county, Ruby and other police officers was originally filed by Gaines' family last year. More than a dozen officers have been deposed in the case, and a civil trial is scheduled to begin Jan. 30 in Baltimore County Circuit Court.
Ravenell said that the goal is to get the county to compensate Kodi for his injuries.
"It is our intention to give County Executive Kevin Kamenetz and the county representatives a chance to rectify this great harm to a 6-year-old," Ravenell said.
Officers showed up to Gaines' apartment last year to serve her with a warrant for a failure to appear and to serve her fiance, Kareem Courtney, with a warrant for an alleged assault on Gaines.
The shooting was ruled legally justified by Baltimore County State's Attorney Scott D. Shellenberger, who did not file criminal charges against any of the officers involved in the shooting. He also said that Ruby fired at Gaines because she pointed her gun at other officers and fired back, which led Ruby to fire more shots in the kitchen.
Ravenell, however, said that there was no officer standing in Gaines' line of fire when Ruby fired the first shot.
Last week Shellenberger said, "I stand by the statements I made in public concerning the outcome of this case. I believe the Baltimore County Police Department did a thorough investigation that allowed me to come to the conclusion that this was a justifiable shooting."
Read more at the Baltimore Sun.