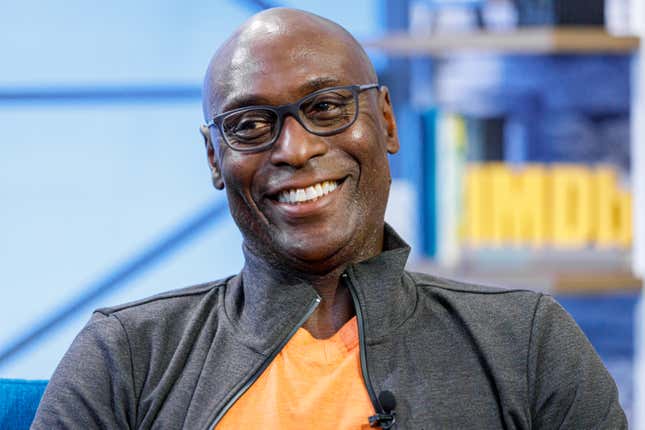 If you have plans to tune into Hulu's newly released film, White Men Can't Jump, then you may see see a touching tribute to one of the actors in the film: Lance Reddick.
Barack Obama Hosts Working: What We Do All Day, Our TV Pick This Week
As previously reported by The Root, the beloved actor passed away in his home at the age of 60 on March 17, due to Ischemic Heart Disease and Atherosclerotic Coronary Artery Disease. One of his last roles was in the modern remake, where he starred as the father to one of the film's leading actors, Sinqua Walls. According to TMZ, the late actor will receive an onscreen dedication in his honor.
Speaking to the LA Times on Wednesday, the film's director Calmatic touched on working with Reddick, sharing how the veteran star always came in prepared and gave a stellar performance.
"As director, it was weird because I'm so used to giving actors notes. But for [Lance], I was like, "Man, I don't have any notes. That was damn near perfect," Calmatic said. "So I think what I learned from him was the importance of prep. I feel like when he came onto the set, he was just so prepared and knew exactly what to do and knew all the nuances of his character that he just knocked [it] out the park the first time. I don't think we realize how good we had it for him to be a part of this film."
As previously stated, the new iteration of White Men Can't Jump sees Sinqua Walls and rapper Jack Harlow taking on the iconic roles that Wesley Snipes and Woody Harrelson, respectively, donned over 20 years ago. It also stars Reddick, Myles Bullock, Vince Staples, Laura Harrier, and Teyana Taylor—the latter of whom, along with Walls, spoke to The Root about how they breathed new life into an old classic.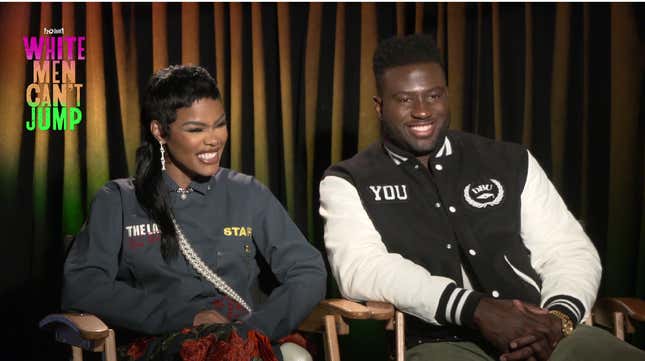 "This move, like the concept of what we did, reminds me of my record 'Gonna Love Me.' When you hear the original, it's beautiful. And then it's like, when Ye took that and sampled that, he then came in and we added our own bassline, our own melody," Taylor explained. "So I think with this movie, we really sampled a really beautiful and classic record and made it our own and made our own little potentially classic record. And I think that's what this is, it's a beautifully sampled record. That's how I look at it. And I love that people are pleasantly surprised because I think we all were kind of nervous until we read the script."

She later added, "The most important sport of this all is being a teammate in life. That's the biggest sport of all."
White Men Can't Jump is available to stream now on Hulu.