A major Hyundai supplier in Selma, Ala., has been hit with a temporary restraining order after allegedly threatening workers who spoke out against health and safety conditions at the plant, resulting in the termination of a whistleblower.
An Alabama federal judge issued the restraining order Thursday, a day after the Labor Department charged Lear Corp., which owns Hyundai supplier Renosol Seating, with interfering with a federal investigation into alleged dangerous conditions at Renosol's Selma plant.
The Labor Department accused the supplier of "flouting the Occupational Safety and Health Act's protections by threatening, frivolously suing and suspending or terminating employees" who aided in the investigation, according to the complaint.
"[U.S. Labor Secretary Tom Perez's] current investigation and future enforcement action are threatened with irreparable harm if defendants are allowed to continue to retaliate against the company's employees through its acts of intimidation for engaging in protected activities," the Labor Department wrote in its complaint. "Such threats, if successful, will prevent witness participation not only in this investigation and enforcement action, but also in other cases, by deterring other workers from exercising their right to communicate with the government without fear of retaliation."
G/O Media may get a commission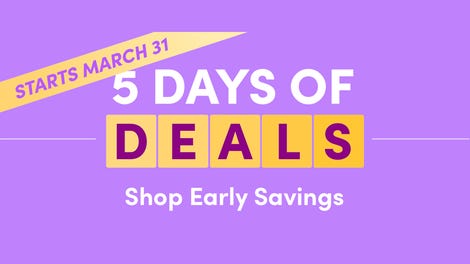 Sale sale sale
Early Savings - Wayfair's Five Days of Deals
Workers complained that the Renosol plant was making them sick, prompting the Occupational Safety and Health Administration to launch an investigation, concluding that some employees did indeed have "occupational asthma" and other problems related to the conditions they were exposed to at the plant. The agency followed up by issuing fines and citations against the supplier.
But shortly after Kimberly King, one of the key witnesses in the government's investigation, attempted to hand-deliver a letter to Hyundai's corporate office in Montgomery, Ala., by re-creating the iconic Selma-to-Montgomery march, King was terminated.
King had worked at the factory for almost a decade and was paid $12.25 per hour. But her stand for better conditions resulted in a lawsuit filed by Lear, which requested a restraining order against the former worker.
According to NBC News, Lear "says King lied about workplace exposure to toxins and about a federal safety and health investigation in a letter she delivered earlier this month to Hyundai." The news site also reported that "Lear pursued a temporary restraining order and a defamation suit against King claiming that her statements threatened to harm Lear by jeopardizing its relationship with Hyundai."
The federal government called these actions "tools of harassment the company is utilizing to unlawfully retaliate against Ms. King and other current and former employees."
"Ms. King was a long-term loyal employee of more than nine years, working for an hourly wage of $12.25," the Labor Department complaint reads. "The disparity in power, control, resources and the ability to inflict harm is clear in the relationship between Ms. King and defendants."
Despite the apparent retaliation, other workers say that they will stand firm in their demands for better conditions.
"I've seen all the medication Kim needs to take to help with her breathing. I've seen her coughing until it hurts," said Letasha Irby, who has worked at the plant for almost a decade. "It's shameful and alarming that Lear would try to silence workers standing up for our safety rather than simply accepting responsibility for providing a safe workplace. Workers at this plant are going to continue standing up for the good jobs and safe conditions that this community deserves."
Breanna Edwards is a newswriter at The Root. Follow her on Twitter.