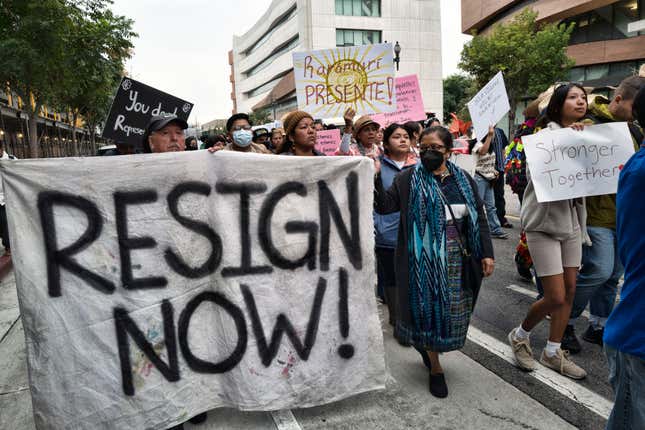 On Wednesday, the Los Angeles City Council experienced turmoil as the fallout from its infamous racism scandal that ultimately led to its former president to resign continues. However, Councilman Kevin de León still refuses to step down despite calls from President Joe Biden to do so.
Are Black San Franciscans Getting $5 Million Each in Reparations?
He is the sole council member involved in the controversy who is still in office. A 12-2 vote confirmed that the council will explore different avenues for punishment for de León, which includes limiting particular office funds and collaring publicly funded mailers he delivers to constituents.
His salary, which is $229,000, makes him one of the most well-paid city council members in the country. In October, a recording was leaked revealing racist and bigoted remarks that featured de León, former council President Nury Martinez, former Councilman Gil Cedillo and labor leader Ron Herrera.
The four members, who are all Latino Democrats, discussed plans to gain political power even if it meant disenfranchising Black voters during an adjustment of council district boundaries. Cedillo's term came to an end in December and Herrera ultimately resigned.
The recording was leaked on Reddit weeks before the November midterm elections. Local law enforcement officials are still looking into who is responsible. The council is unable to expel members; they can only suspend a member when they are facing criminal charges. De León was censured by the council and had his committee assignments revoked.
Although he has apologized repeatedly, de León refuses to resign. However, his appearances at council meetings continues to cause noticeable protests. In addition, de León faces a possible recall election that may end his time in office.