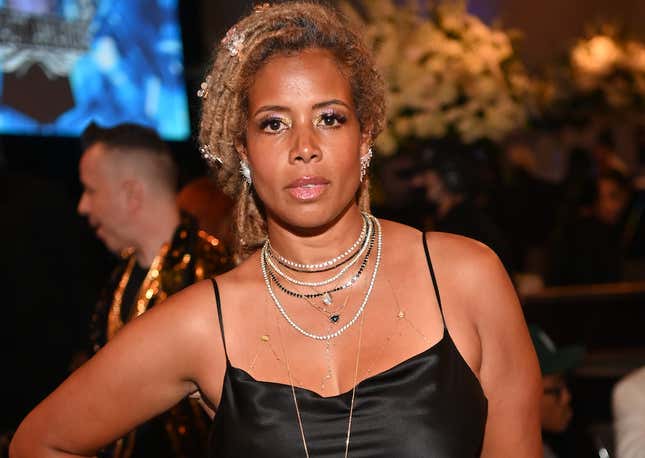 One year after the unfortunate passing of her husband Mike Mora, Kelis is opening up about how his death impacted her wellness journey.
Killing Eve and Cruella Star, Kirby Howell-Baptiste, Plays That's So Random
In a series of videos posted to Instagram, the "Milkshake" singer explained how she began to go on the journey when she was pregnant with her first child years ago. But it wasn't until Mora's Stage 4 stomach cancer diagnosis in 2020 that they both began to reevaluate and reexamine their health.
"I'm a very private person generally, especially when there is family involved. But there is no denying the impact and evolution my husbands passing has had on my life," she captioned. "I get asked all the time how I started this journey. It's a much longer conversation but in short what we were dealing with here pushed me so deep into understanding our bodies and how our minds and emotions are so interlocked you can not treat one with out the other."

"Our thoughts and intentions are as powerful and key as our skin health and fitness. I want to live well and this is me sharing what I know to be true," she concluded.
In the videos, she also explained how Mora underwent treatments of hyperbaric chambers and ozone therapy before later meeting with the man who invented the chambers himself. He suggested a specific recipe of mushrooms that he felt would benefit Mora, though some of them Kelis had already been privy to. As result, she began making "brain food" to help enrich her, her husband, and her children's health. But sadly, Mora passed away before he could fully begin with the new recipe.
Along with watching what we eat, the "Bossy" singer also emphasized the importance of minimizing stress in our lives as another factor in maintaining good health, naming that as one of the impetuses for living on the farm she currently resides at.
"It's our food. It's how we're living and breathing and putting our feet in the soil," she said, later adding: "When you think about wellness and when you think about health, it really is something you can take control of with just a little bit of thought, just think a little bit more about it."
As previously reported by The Root, Mora passed away in March 2021.