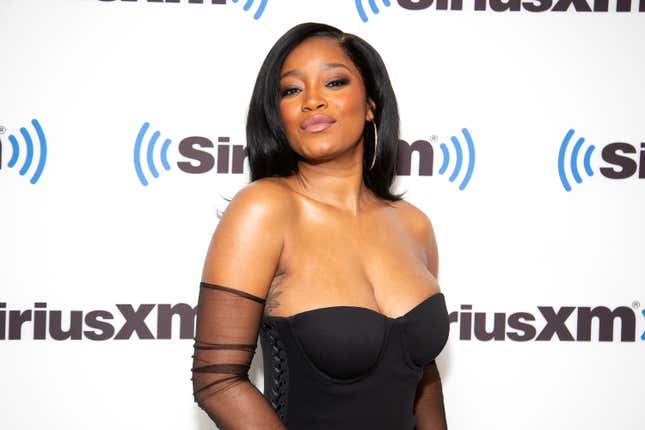 Actress Keke Palmer put TSA employees at the Houston airport on blast this week for threatening to throw out breast milk she had pumped for her baby.

LEGO Star Wars, The Sandman, Lightyear & More On TV This Week
Palmer and her partner, Darius Jackson, gave birth to their first child, son Leodis Andrellton Jackson, in February. If you've ever breastfed, you know how precious any amount of pumped milk is. And if you've travelled on an airplane with an infant, you know that absolutely no one on the plane will enjoy their trip if that baby's food situation ain't right. So you can understand why the Nope star took to social media to express her frustration at possibly having to dump that freshly pumped liquid gold.
"Breast milk discrimination at the Houston airport ruined my mood. I should've popped my tit out right then because the discretion and comfort of pumping is thwarted with threats to throw out over 16oz my babies food?!?!!! Why is that not a crime?? I'M A MOTHER for crying out loud," Palmer tweeted.
According to current TSA rules, passengers are allowed a "quart-sized bag of liquids, aerosols, gels, creams and pastes in your carry-on bag and through the checkpoint. These are limited to travel-sized containers that are 3.4 ounces (100 milliliters) or less per item." You may have learned that lesson the hard way if you ever had to dump your favorite hair products or body wash at a security checkpoint. However, exceptions are in place for formula, breast milk, toddler drinks, and baby/toddler food, which TSA is supposed to remove from a passenger's carry-on and screen separately.
But Twitter came to Palmer's defense, calling out Houston airport workers for not giving her golden nectar the respect it deserves.
One user tweeted, "Show some love for breast feeding mothers!!! Shame on you Houston airport!!!" And another, "Girl you had 16oz of pure pumped tity milk. First off congratulations.. Second off, yes it should be a crime to not treat it as liquid gold."
For the sake of little Leodis and everyone else on Palmer's flight, TSA agents at the Houston airport should have just let this one go.