It's a command that people commonly hear from police officers when cops are trying to disperse a crowd: "Keep moving."
In the aftermath of the fatal shooting of Michael Brown in Ferguson, Mo., protesters were told "to keep moving" time and time again by law enforcement, but a federal judge in St. Louis has found that command to be unconstitutional and ordered the Ferguson Police Department to stop using the tactic, Al-Jazeera reports.
"The judge's decision [pdf], issued Monday after the American Civil Liberties Union (ACLU) filed a case against the police tactic, represents the first successful legal challenge to the controversial policing tactics being used in Ferguson," the news site reports.
The command gained considerable attention after a group of rowdy protesters tried to overrun a temporary police command center. Police officers began telling individuals that they could not remain still "for more than five seconds," but U.S. District Judge Catherine D. Perry found that the command "violates protesters' First Amendment and due process rights." 
G/O Media may get a commission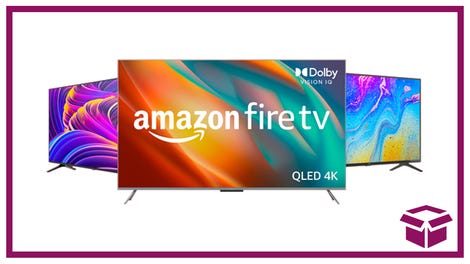 Ooh. stunning.
New Amazon Fire TVs
Plus, Perry found that the command was too arbitrary and couldn't be enforced fairly, since it was "left to the 'unfettered discretion of the officers on the street' to decide when to issue the command,'" Perry explained in her ruling.
"Criminal laws must be defined in a way that allows ordinary people to understand what conduct is against the law," Perry's order read.
The ACLU was happy about the ruling, and the Ferguson Police Department said that it had not planned on continuing to use the command going forward.
Read more at Al-Jazeera.