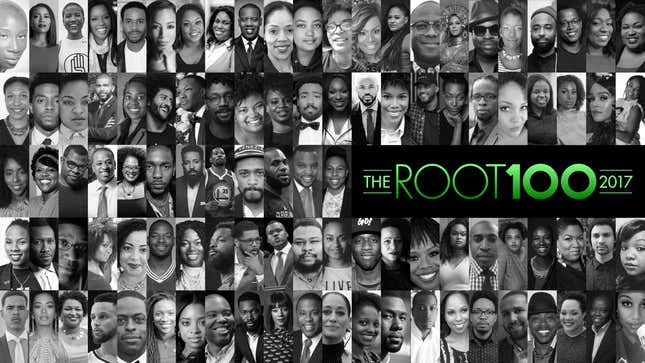 When we launched The Root 100 in 2009, it was the perfect time to celebrate black excellence. The arrival of the country's first black president was an occasion to champion the achievements of today's African-Americans heroes—achievements that could exist only in our ancestors' wildest dreams.

Small Town Horror Story: The Vietnam Veteran Who Refused To Leave A Man Behind
But this year, in a political and cultural climate that has grown bleaker and more ominous, honoring the best and brightest of black America has become a revolutionary act, a form of resistance against the rising tide of teeming hordes who insist that this country—a country that was built on the backs and blood of others—belongs to them and them alone.

To those teeming hordes, we say, "Nah."

The honorees on this year's list are a reminder to this nation that we have always been a part of everything that makes America great. That black brilliance has touched and shaped all facets of American society—in entertainment, the arts, sports, media, politics, business, and science and technology. That black activists have had to drag this country, kicking and screaming all the way, into living up to the promises of freedom and justice set forth by the country's Founding Fathers.
And so it remains today.
These 100 honorees—culled from a list of hundreds—in all ways, big and small, are moving this country, kicking and screaming all the way, to even greater heights.

No. 1 on our list this year is director and writer Jordan Peele, whose film, Get Out, brilliantly captured the horror of living while black in America.
By depicting a world in which white people are literally stealing black bodies for their own enjoyment, Peele—who completely flipped the script on the predictable tropes of the horror-film genre—exposed how white liberalism is just as complicit in the destruction of black people as those who commit state-sanctioned violence on black bodies every day.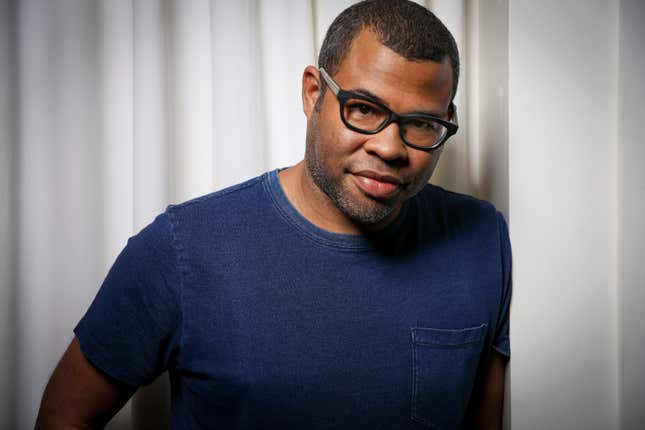 In the No. 2 slot is Solange Knowles, who released one of the most political albums of the year with A Seat at the Table. The album is packed with R&B songs—like "Don't Touch My Hair" and "F.U.B.U."—that sonically whisper; yet beneath those graceful notes are politically potent lyrics that roar with a sense of empowerment, independence and identity.
The album peaked at No. 1 on the music charts, which put Solange and big sis Beyoncé (who is also on the list at No. 11) in the rarefied class of siblings who have had No. 1 albums on the Billboard 200 chart in the same calendar year.

In a year in which the media has been perpetually under siege, we also pay tribute to the black journalists and commentators who fearlessly continue to speak truth to power: journalists like Yamiche Alcindor (13), who covers politics and social justice for the New York Times; Angela Rye (19), whose biting political commentary on CNN has left a river of conservative white tears in its wake; the dynamic duo of Ta-Nehisi Coates (5) and Vann R. Newkirk II (65), who use their platforms at The Atlantic to challenge those in power who are only interested in maintaining white supremacy; Nikole Hannah-Jones (50), who co-founded an organization to ensure that the next generation of investigative journalists includes people of color; and Wesley Lowery (87), whose award-winning book detailing the uprising in Ferguson, Mo., is being developed into a television series.

We would be remiss if we did not give praise to the creative geniuses behind Moonlight, the Academy Awards' best picture of the year. Director Barry Jenkins (3) and screenwriter Tarell Alvin McCraney (15)—who both won Oscars for best adapted screenplay based on McCraney's play, In Moonlight Black Boys Look Blue—along with heartfelt performances by actors Trevante Rhodes (43) and André Holland (74), delivered a coming-of-age tale that deeply touched our souls, while cinematographer Bradford Young (21) and film editor Joi McMillon (49) both made history with Academy Award nominations in their respective fields.

Some of the sports figures on our list shouldn't be too surprising: Golden State Warriors Kevin Durant (24) and Stephen Curry (26), who took down LeBron James' (35) Cleveland Cavaliers in an NBA Finals for the ages. But for a second year in a row, we've included Colin Kaepernick (17) because he sacrificed his livelihood while simply demanding equal justice for black people. His act served as inspiration for brothers Michael and Martellus Bennett (45 and 55, respectively), who've assumed the mantle of Kaepernick's cause, which continues to spread like a wildfire through the NFL.
Others on our list include S. Lee Merritt (8), who has become the "people's lawyer" by representing victims of police brutality; Bozoma Saint John (10), who has been charged with rehabilitating the toxic image of ride-hailing firm Uber; activist Tamika D. Mallory (22), who was co-president of the Women's March; and Zakiyyah Myers (47) and Rohan Gilkes (48), who not only called out Airbnb for failing to protect travelers of color, but also co-founded Innclusive, to give those travelers a safe haven.
In the world of politics, there's Stacey Abrams (16), who hopes to become the first black female governor in America; Tito H. Jackson (84), who is trying to become Boston's first black mayor; and Stockton, Calif., Mayor Michael Tubbs (57), the city's youngest and first African-American mayor in its 167-year history.
In technology, Chrissa McFarlane (90), the founder of an Atlanta-based startup that protects medical records, raised $7.2 million for her company in three days.
These are just a sample of the leaders, the innovators and the game changers who made a difference over the past year. Join us in congratulating The Root 100 for 2017!
Editor's Note: This year's gala honoring The Root 100 will be televised on Nov. 19 on Fusion TV.