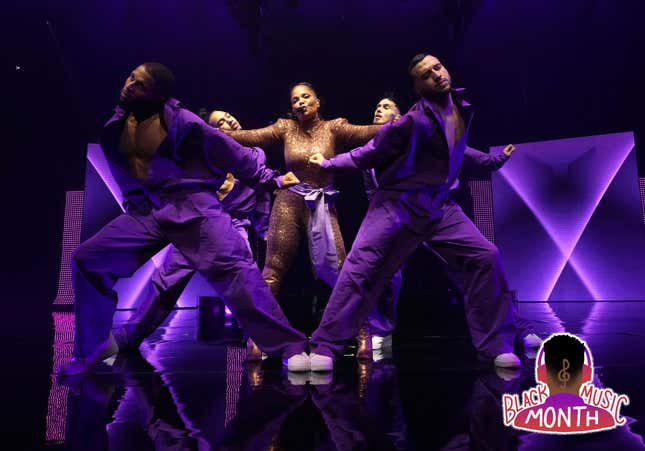 It's not exactly a secret that the Hollywood Bowl is one of the best live music venues in the entire country, so it should come as no surprise that it kicked off its 2023 season on Saturday night with a sold-out show featuring special guest Ludacris and Ms. Rhythm Nation herself, Janet Jackson. (That's Ms. Jackson if you're nasty.) And with her Together Again Tour finally descending upon Los Angeles, I figured it was the perfect opportunity to bask in her brilliance and join the woman that told us "Let's Wait Awhile" in celebrating 50 years of music and magic.

Remembering De La Soul's David Jolicoeur And The Group's Hit Song "Me Myself And I"
After DJ Infamous warmed up the crowd with a carousel of hits, Ludacris took the stage and reminded all 18,000 of us why he's a whole-ass legend in this hip-hop shit—oversized shoes and all. From "Southern Hospitality" to "Pimpin All Over The World" to "Welcome to ATL," the Fast X star ran through his extensive catalog with an effortless command of the crowd, a big-ass afro, and his signature bravado. And while "Lovers & Friends" got the exact reaction you'd expect from such rabid fans—thousands of iPhones swayed side to side as he rapped along to Usher's verse—it was his coup de grâce, "Move Bitch," that almost got me knocked with felony assault charges for throwing one too many elbows. (I'll take the plea and pin the blame on Luda.)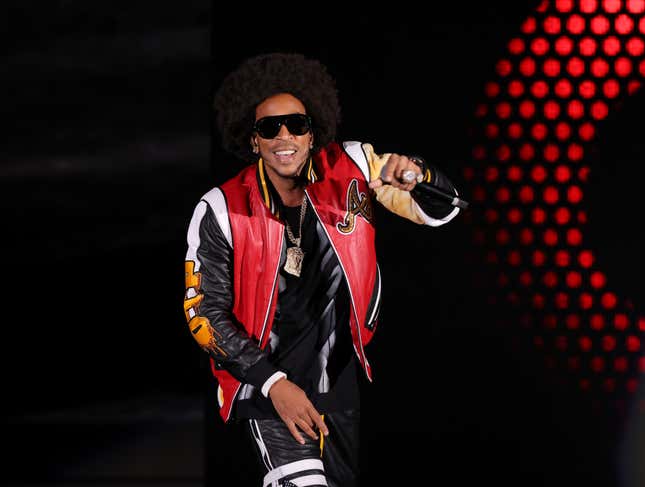 Next up was Ms. Penny Gordon Woods, whose grand entrance included a video montage of her entire career before she was kind enough to descend from the heavens shrouded by angels and Jesus Christ himself in order to bless us with her presence. After discarding her purple cape to raucous applause, Ms. Jackson (yes, I'm nasty) spent the next two hours hitting us in the head with classic after classic (after classic) coupled with pristine vocals and crisp choreography.

For those of you foolish enough to believe the five-time Grammy winner lost her mojo (LOL!) and will ever in life fall victim to age or attrition (LMAO!), I've got some breaking news for you: at 57 years young, she very much still has it. From "If" to "Nasty" to "I Get Lonely" to "Escapade," she and her dancers (who deserve an endless supply of crab legs as confetti as well) caught multiple bodies on that stage: they absolutely killed that shit. And for anyone worried that this tour is merely a celebration of her biggest hits, I was pleasantly surprised when she hit us in the head with unheralded gems like "Enjoy," "Throb," and one of my all-time favorites, "Lonely".
Yet as memorable as her show was, sadly, it wasn't without missteps. "Love Me" and "Damita Jo" weren't exactly the greatest choices to kick off her set, and apparently I'm not the only one who still breaks out in hives when "Girlfriend/Boyfriend" comes on—as evidenced by the crowd completely deflating once the beat dropped. (Janet had to run the song back and encouraged us to pretend like we actually enjoy anything involving Ja Rule. No thanks.)
But on a brighter note, her performing "Again" with LA Philharmonic's Youth Orchestra Los Angeles was nothing short of sublime, as was sending us on our merry way with a grand finale of "Rhythm Nation" that included a mesmerizing fireworks display. It was truly some top-tier shit that almost felt like an out-of-body experience considering I watched the entire concert all of two feet away from Jimmy Jam, the co-conspirator of Janet's incomparable Billboard reign. (For those keeping track at home, other familiar faces in the building included Angela Bassett, Michelle Rodriguez, Ali Wong, Bill Hader, and basically anyone else with exceptional taste in music.)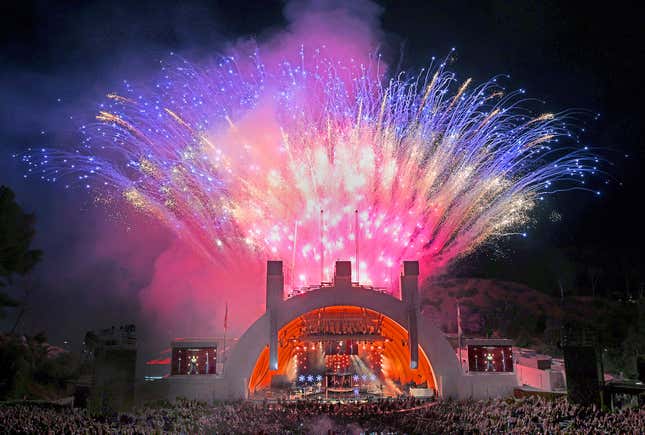 In closing, while I'll be venting to my therapist about the inexplicable absence of "Someone to Call My Lover" on Saturday night, I can't think of a better way for the Hollywood Bowl to kick off its summer concert series. And if the opportunity presents itself for you to check out the Together Again Tour, definitely forgo paying rent and make it happen.

You're welcome in advance.